International Women's Day at Struto
8th March is International Women's Day, and Struto is proud to celebrate the women we have in our ranks. For IWD 2023, we have chosen to focus on women in the technology industry.
Struto has a blend of people from a diverse range of backgrounds; ethnicity, gender and age are all varied in the workforce we have. Our company team values that we live by are: our customer focus and to be team players.
Women in tech: the stats
When shining a light on women in tech, it is hard to ignore the representation of women in the sector, or rather the lack of.
Findings from studies by Tech Nation show that only 19% of the tech industry workforce are women, compared to a total general workforce percentage of 49%. Even fewer black and Asian women are working in tech at just 3% and 5% respectively. According to Women in Tech, 'it is still the case that the majority of tech companies are owned by men with recent statistics reporting that only 28% of start-ups have a female founder.' These statistics inspire a need to question what can be done to encourage more women into the tech industry in order to level the representative playing field…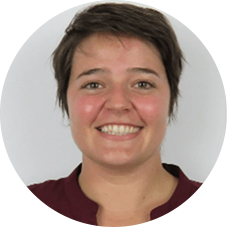 One of our Senior Management Team and Head of Platform Enablement Services, Estee Hall says, "Women in tech are underrepresented massively, and it's hard for women to break into the industry. Women who do well in the tech industry also have to work harder, prove themselves more, and have higher standards than men."
Although a stark reminder of the work that still needs to be done, the tide is slowly turning.
Breaking new ground with women in tech
The first half of the new Millenium saw women being credited with awards and recognitions that acknowledge women's contribution to business and the tech industry more specifically.

One major example of this is the 'Women in Tech Excellence Awards' which is now in its sixth year.
Closer to our hearts, we cannot fail to mention HubSpot Chief Executive Officer, Yamini Rangan, a tech industry veteran with more than 24 years of experience. In 2019, Yamini was recognised by San Francisco Business Times as one of the most Influential Women in Business.
Women are becoming more and more visible in a tech workforce, with diversity and inclusion initiatives becoming more prevalent in businesses worldwide. Of course, there is much more to be done, but fostering a respectful, diverse, and supportive culture within organisations is key for women to thrive at work.
Struto's Chief People Officer Grant Wiltshire furthers, "Equality is about ensuring equal opportunity for everyone in the workplace. This is something that we have always had front of mind at Struto".
Inclusivity for the industry
At Struto, 30% of our workforce are women, with the management team made up of both genders who meet daily, ensuring all voices are heard on a regular basis.
Estee finds the support within the wider team and the leadership team to be the most valued thing about working at Struto, "I feel empowered, and that faith is put in me to succeed. Hiring even more women would be ideal, but we do get great opportunities and are treated with respect and measured by our output and impact and not our gender".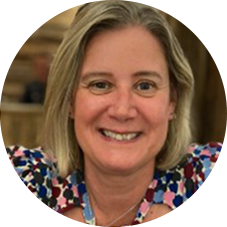 "Struto is one of the most inclusive companies I have worked for"
– Sacha Holmes, HubSpot Specialist.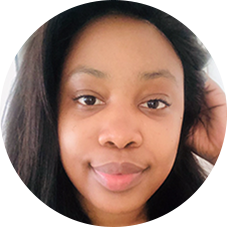 "I do find Struto to be inclusive; there's a balance of both genders in all levels and diverse racial groups as well"
- Sade Ngcobo, Onboarding and Implementation Specialist.
At 30%, the ratio of women to men at Struto is above average for the tech industry. Women respondents found that the team culture was one of the best things about their role, as they felt empowered to do their job well.
Empowering women every day, not just International Women's Day
All colleagues at Struto have weekly 'Research and Development Sessions', are encouraged to pursue courses and certifications, and are given access to any opportunity individuals identify as important for their career development, with learning and development being key to career progression.

"There's always a drive to do new certifications and we are encouraged to use focus time for learning and development that will make us better in our role," says Sade.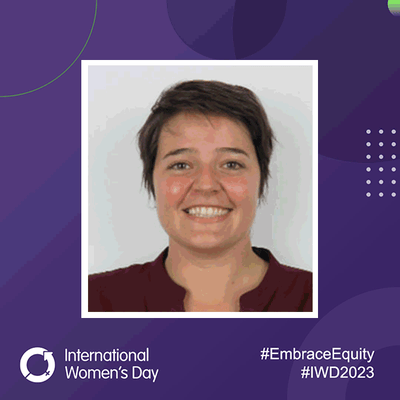 Advice you'd give your younger woman
The women in the Struto team are well experienced with vast industry knowledge. However, that wasn't always the case as everyone starts somewhere. For IWD, we asked the women at Struto what advice they would give a younger version of themselves just starting out in the industry…
"Focus on what you enjoy and your strengths. Gain as many skills and qualifications as you can in your chosen field. Have confidence in your ability and avoid comparisons to male colleagues or counterparts." - Sacha.

"Women are taught to appease others from a young age. I would urge younger women to not do that and put yourself first!" – Estee.

"The field is not intimidating; it is quite exciting!" – Josephine Chimbo, Project Manager.
"Constantly evolve by always learning and developing yourself to remain relevant." – Sade.
To the future…
"It is important that we maintain a good mix of diversity. I am responsible for ensuring we maintain diversity in the workplace and for ensuring that diverse people are comfortable and relaxed in the workplace." – Grant Wiltshire, CPO.
Women in tech have been a longstanding minority in business compared to their male counterparts. Albeit slow, times are gradually changing, and women can and are making their prominence as equal contributors in the tech industry.
Diversity is an important issue not just in HR but in talent acquisition and of course retention. For a more colourful and prosperous future within the workplace, the active inclusion of diverse individuals to make up the whole team remains imperative and equally, just makes good business sense.
Visit our About Us webpage for our current vacancies to join the team.