With the rise of AI in the digital realm, website building is getting a futuristic makeover. Enter the HubSpot AI Website Builder - a tool that promises to revolutionise the way we think about website creation. Gone are the days of sifting through endless lines of code or wrestling with temperamental website templates. If you're curious about what this new tool brings to the table and how it might just be a game-changer for businesses let's take a look at the new HubSpot AI Website Builder.
What is it?
The HubSpot AI Website Builder is a website creation tool powered by artificial intelligence, so instead of the traditional methods of dragging and dropping elements or tweaking pre-made templates, this tool takes a more intuitive approach.
You start by feeding it some basic information about your business or the purpose of your site. Once you've done that, the AI takes over - it processes the information you've given, combines it with its vast knowledge of modern web design principles, and creates a tailor-made website that aligns with your vision and needs.
Think of it as having a virtual web designer at your fingertips, ready to transform your ideas into a digital reality. And the best part? You don't need any coding or design experience to make it happen. The HubSpot AI Website Builder is designed to be user-friendly, making website creation accessible to everyone, from tech novices to seasoned pros.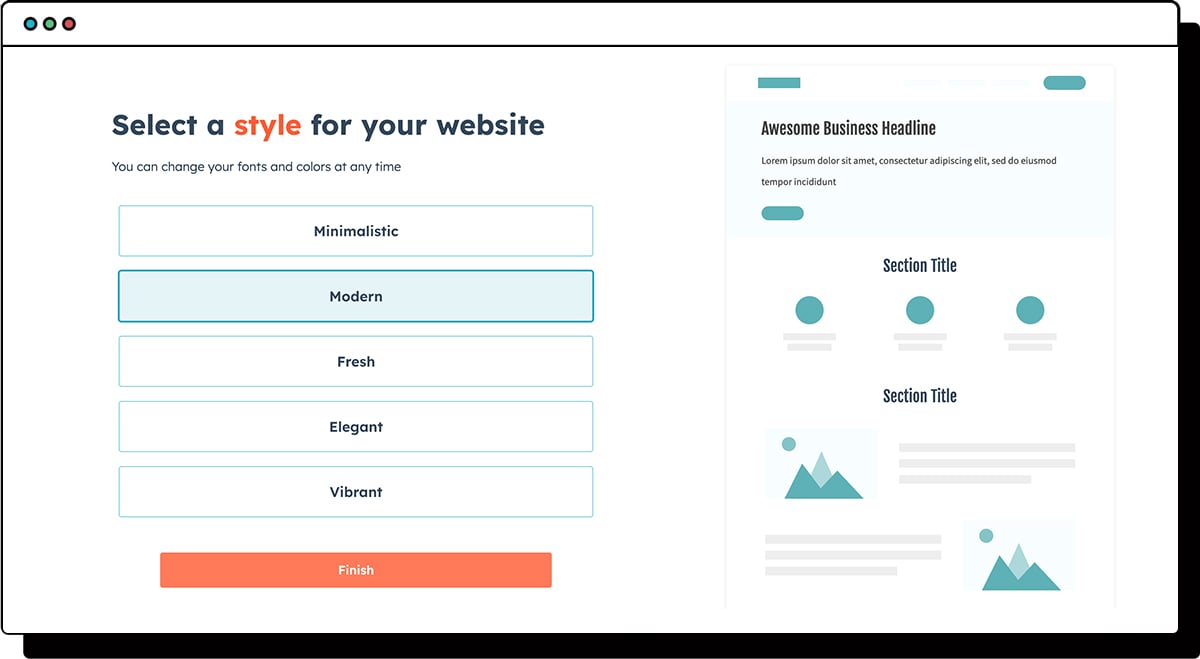 What can be achieved?
Now that we've got a grasp on what the HubSpot AI Website Builder is, let's talk about its potential.
1. Rapid Website Creation:
First and foremost, speed. If you've ever tried building a website the traditional way, you know it can be a time-consuming affair. With this AI-powered tool, you can have a website up and running in a fraction of the time.
2. Personalised Design
:
The AI tailors the design based on the information you provide, ensuring that the end result resonates with your brand's identity and vision.
3. Optimised User Experience:
The AI understands modern web design principles, ensuring that your site isn't just good-looking but also user-friendly. That means intuitive navigation, mobile optimisation, and a layout that keeps visitors engaged.
4. Integration with HubSpot's Ecosystem:
Your website is already integrated with HubSpot's suite of marketing, sales, and service tools.
5. Empowerment for All:
Perhaps the most significant achievement is democratising website creation. Whether you're a tech-savvy individual or someone who's just dipping their toes into the digital world, this tool levels the playing field.

In essence, the HubSpot AI Website Builder isn't just about building a website, it's about empowering individuals and businesses to achieve their digital aspirations with ease and efficiency.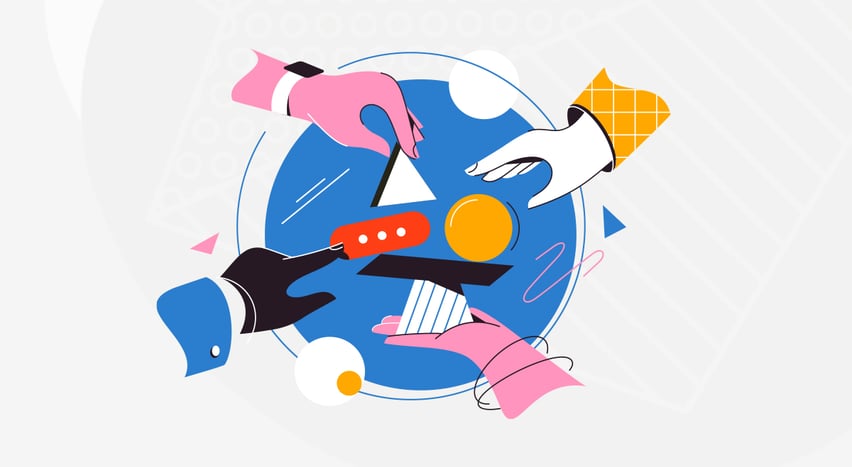 Its position in the market - are there any competitors?
Navigating the vast sea of website builders can feel overwhelming. With so many tools and platforms vying for attention, where does the HubSpot AI Website Builder stand? Let's break it down.
HubSpot's Unique Selling Proposition (USP): The primary distinction of HubSpot's AI Website Builder is its AI-driven approach. While many platforms offer drag-and-drop functionalities or template-based designs, HubSpot's tool takes user input and, through the power of AI, crafts a site tailored to those specifics. It's like having a personal web designer who instantly brings your vision to life.
Competitors in the AI Space: The concept of AI-driven website design isn't entirely new. Wix have introduced ADI (Artificial Design Intelligence) that also crafts websites based on user prompts. Similarly, Bookmark boast their own AI website builder named 'Aida'. While these platforms have made commendable strides in the AI website building arena, HubSpot's integration with its comprehensive CRM and marketing platform gives it an edge for businesses looking for an all-in-one solution.
Traditional Website Builders: Beyond AI, there are traditional website builders like WordPress, Squarespace, and Weebly. These platforms have been around for a while and have a significant user base. They offer extensive customisation but often come with steeper learning curves, especially for those not familiar with web design.
The Bigger Picture: It's essential to understand that while the AI aspect is revolutionary, the best tool often depends on individual needs. For someone looking for a quick, efficient, and personalised website solution without delving deep into customisation, HubSpot's AI Website Builder is a fantastic choice. However, for those who prioritise complete control over every design element, traditional platforms might still hold appeal.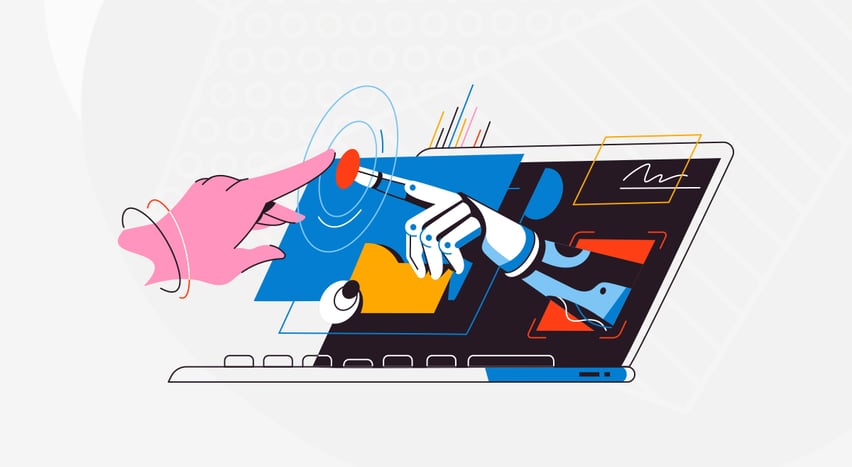 Limitations
Every groundbreaking tool, no matter how innovative, comes with its set of limitations, especially in its early stages. And the HubSpot AI Website Builder is no exception. While it's a fantastic step forward in the realm of website creation, there's one significant limitation that potential users should be aware of: as of now, it's designed to create single-page websites.
What does this mean for you?
Understanding Single-Page Websites: A single-page website consists of just one HTML page, so instead of navigating through different pages, users scroll or click on links that jump to different sections of the same page. These types of sites can be incredibly effective for specific purposes, such as event promotions, portfolios, or product launches. They're concise, focused, and often have a strong visual appeal.
Why This Might Be a Limitation:
Scalability

: If you're a growing business or have a wide range of products, services, or content to showcase, a single-page website might feel restrictive. It's not ideal for businesses that require complex site structures, multiple product pages, or extensive content sections.

SEO Concerns

: While single-page websites can be optimised for search engines, they might not offer the same SEO advantages as multi-page sites. With multiple pages, businesses can target a broader range of keywords and create more in-depth content, which can be beneficial for search rankings.
The Silver Lining
While the one-page limitation might seem like a drawback, it's essential to remember that this is just the beginning for the HubSpot AI Website Builder. As with any new tool, it's likely to evolve, expand, and improve based on user feedback and technological advancements. Plus, for many users, a single-page website might be all they need to kickstart their digital presence.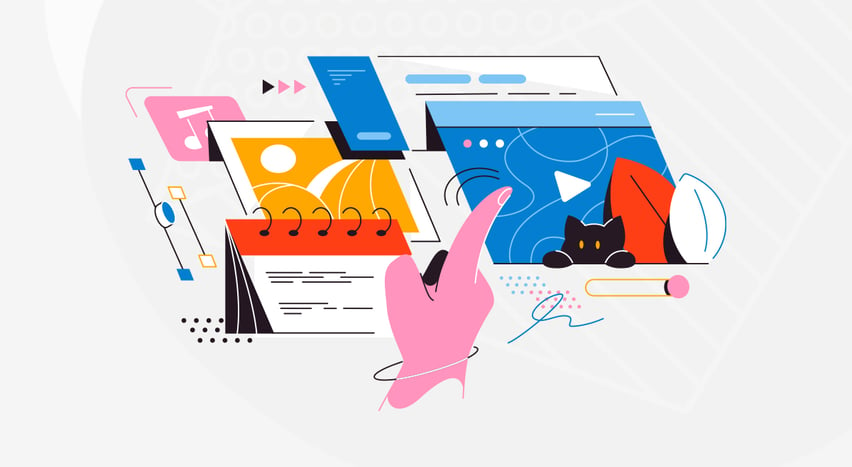 Struto's Head of Websites gives his impression
Anders Grove is Struto's Head of Website Development, with 13 years of experience in building websites. We asked our very own websites guru to delve into the new AI website builder and here is his feedback:
"The AI assistant is only currently available to a small select group of free users. Whilst I'm unable to fully test this out myself, I can get the gist of it by looking at the demo video and walking through the standard CMS setup and onboarding flow.
The standard CMS setup takes you through a process of selecting a theme and a few starter pages as a foundation. It then provides you with a few layout variations for your pages and global elements. No AI just yet, simply presets to choose from. This process seems to be the same with AI tool as far as I can tell).
You can also customise your theme with an 'industry' setting – which updates the placeholder imagery to the related industry – a cool feature, but still no AI just yet.
Now, where AI is introduced is with the placeholder copy. Much like asking ChatGPT to assume the role of an UX specialist/copywriter and to program it to your needs (describe your company in a few words etc). It writes and then allocates the copy in the right places in your preset theme/templates.
From my limited perspective, what I can see it that it's mostly preset layouts with tagged sections for allocating AI generated copy in the right places. Getting a foundation in place using this tool can be a nice and easy way to help you plan and outline your website content – but you would still need to go through and edit the copy to match your unique tone of voice and add in your actual products or services. Your website is such a key part of your business, it's the digital face that you present to your users – it deserves your time and attention."
Anders Grove
Head of Website Platform Practice



If You Need More Than One Page on Your Website, We Can Help.
While the HubSpot AI Website Builder is making waves with its innovative approach to website creation, it's clear that its single-page design might not fit everyone's needs. That's where we come in.
Who is Struto?
For those unfamiliar, We are is a digital solution designed to help businesses expand and customize their online presence. Think of Struto as the next step in your website journey. Once you've dipped your toes into the digital waters with a single-page site, Struto is there to help you dive deeper.
Why Consider Struto?
Multi-Page Websites: If your business is expanding or if you're looking to segment your content into various categories, Struto offers the flexibility to create multi-page websites. This means dedicated pages for your services, products, blog, testimonials, and more.
Customisation: While AI-driven tools provide a fantastic starting point, there's something to be said about the human touch. Struto offers a blend of templates and custom design options, allowing you to craft a site that truly reflects your brand's personality.

Integrated Solutions: Beyond just website creation, Struto offers a range of digital solutions, from SEO optimisation to e-commerce integrations. It's a holistic approach to your online presence.

Making the Transition:
If you've started with HubSpot's AI Website Builder and feel you're outgrowing its capabilities, transitioning to a platform like Struto is seamless. The digital landscape is all about evolution, and Struto ensures you're equipped to adapt and thrive.
In conclusion, while HubSpot's AI tool is a fantastic entry point, Struto is there for businesses ready to take their digital presence to the next level. Whether you're a startup looking to expand or an established brand aiming for a digital refresh, Struto's promise is clear: "If you need more than one page on your website, we can help."

Get in touch today to learn more about how you can take your digital presence to the next level.