Understanding Integrations in HubSpot
In today's digital landscape, seamless integration between different tools and platforms is essential for maximising efficiency and productivity. For HubSpot users, the ability to integrate with other systems is a key feature that empowers businesses to centralise data, automate processes and gain deeper insights into their customer interactions. However, with the abundance of integration options available, it can be challenging for businesses to determine the best approach for their specific needs.
In the world of HubSpot, businesses are presented with two primary options: native or custom integrations. A native integration is a pre-built connection developed and maintained by HubSpot, while custom integrations are built by an external developer or your own team to suit your needs as a business. In this blog, we will look at both types of integrations, together with examples, to determine when each type should be used.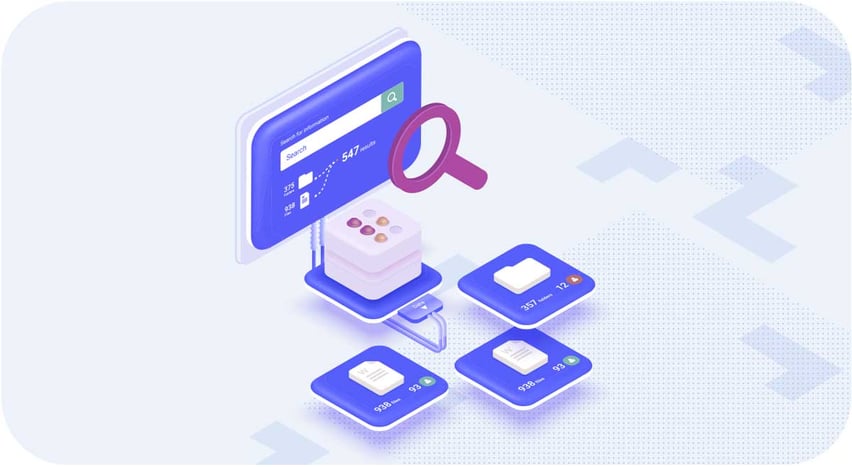 What are the differences?
Understanding native integrations in HubSpot: A native HubSpot integration can typically be used for the synchronisation of data, to improve visibility and access to information. These are available in the HubSpot App Marketplace, and they are built using HubSpot's API to enable access to the platform's core functionality.
Examples of native integrations in HubSpot are Teams, DocuSign and Mail Chimp. There is a range of software available in HubSpot around communication, data syncing, email marketing tools and sales enablement. These native integrations allow for seamless communication and efficient CRM integration, for example, integrating DocuSign into HubSpot will allow the user to be able to send through contracts within HubSpot without having to leave the CRM. The document will also be saved in both platforms.
Setting up your native integration is simple and easy to maintain. HubSpot provides a setup guide to make sure no steps are missed. Things to consider when deciding on a native integration, are what your business requirements are for the outcome you wish to achieve, if other tools exist that serve the same function (available in App Marketplace), evaluating the compatibility and pricing of the software integration, & comparing functionality with your existing tools, if you have any.

Understanding custom integrations in HubSpot
Custom integrations are ideal when the native integrations that already exist no longer meet your unique business requirements. These integrations are developed externally by a HubSpot partner or by your own team and this is achieved through a series of steps: scoping discovery session, mapping and implementation. The integration, or rather your bespoke solution is made possible with HubSpot APIs.
Custom integrations also typically look at synchronising your data based on the rules you set or require possibly from other systems or software, facilitating a defined process that could not be achieved natively in your HubSpot portal.
Examples of custom Integrations in HubSpot are Salesforce and K8, which allow for specialised functionality depending on how you wish the two platforms to communicate when it comes to your data. Other examples include Xero, Microsoft Dynamics, SAP and SAGE. All of these integrations are commonly requested from our customers and require a custom integration.

Ryan Waters, Strategist and Solution Architect at Struto, on "Why do a custom integration vs using a native one?"
Pros and Cons of Native and Custom Integrations
| | | | |
| --- | --- | --- | --- |
| Native Integrations: | | Pros | Cons |
| | 1 | Enhanced visibility & data access | Limited customisation options |
| | 2 | Seamless communication within HubSpot | Dependency on HubSpot's development and updates |
| | 3 | Simplified setup & ongoing support | May not meet unique business requirements |
| | 4 | Regular updates & maintenance | Potential security & data privacy concerns |
| | 5 | Reliability due to HubSpot's maintenance | |
| | 6 | Quick & easy setup | |
| | 7 | Cost-effective for standard needs | |
| | 8 | Comprehensive documentation & resources | |
| | | | |
| --- | --- | --- | --- |
| Custom Integrations: | | Pros | Cons |
| | 1 | Tailored solutions to unique business needs | Higher development & implementation costs |
| | 2 | Flexibility & customization options | Longer development time |
| | 3 | Integration with niche or custom-built systems | Ongoing maintenance & support may require resources |
| | 4 | Enhanced data synchronisation based on rules | Possibility of technical challenges and compatibility issues |
| | 5 | Adaptable to changing business requirements | Potential reliance on external developers and expertise |
| | 6 | Ability to incorporate proprietary features | Limited official support from HubSpot |
| | 7 | Better scalability for complex needs | Potential delays in updates & compatibility |
Conclusion
Choosing between a custom integration and a native integration in HubSpot depends on your business' specific needs and requirements. Native integrations provide pre-built functionality, seamless setup, and ongoing support from HubSpot. They are suitable when the available integrations align with your desired outcomes.
On the other hand, custom integrations offer the advantage of tailored solutions to meet your unique business needs. They provide flexibility, customisation options, and the ability to integrate with niche or custom-built systems. Custom integrations are ideal when existing native integrations cannot fulfil all your requirements.
Consider your business goals, technical resources, and the level of customisation required when making the decision between native and custom integrations. By selecting the right integration approach, you can maximise the value and capabilities of HubSpot for your business.
Need support with your integrations? Contact our team today to start the conversation!