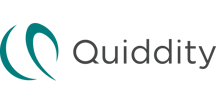 Quiddity Health required support with their digital transformation from a custom CRM with complex cloud-based spreadsheets to a streamlined HubSpot CRM. Struto stepped in to solve their unique challenge, resulting in accurate sales activity reporting and CRM management longevity that will scale for years to come.
Background
Quiddity Health is a health tech company dedicated to revolutionising the National Health Service (NHS) through sustainable and patient-centric technology solutions. By bridging the gap between healthcare providers and healthcare innovators, Quiddity strives to empower both parties to enhance the delivery of care and drive positive change in the industry.
With its deep industry knowledge and expertise, Quiddity plays a vital role in navigating the complex NHS landscape, ensuring that innovative technologies find their way to the right stakeholders, delivering value to patients and the healthcare system as a whole.


Situation
Quiddity approached Struto with a unique challenge. They required a CRM system that could effectively track their sales activities across multiple clients and facilitate cross-selling opportunities. Previously, Quiddity had relied on a custom CRM which leveraged the power of cloud-based spreadsheets to manage their data, but they needed a more robust solution to accommodate their growing business.


"Struto are renowned for taking on projects that other HubSpot partners can't or won't. This is one of those cases where our technical expertise helped solve a unique problem for a unique client."

- Estee Hall,
Head of Platform Enablement, Struto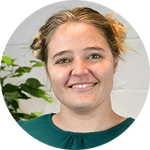 Solution
Struto worked closely with Quiddity to understand their complex system and processes. The initial phase involved many hours of deep dive sessions to understand their processes as well as the purpose and interrelationships of each row and column within their spreadsheets. Once Struto gained a comprehensive understanding of Quiddity's workflow, they were able to map it onto the new HubSpot CRM system effectively.
To address Quiddity's unique requirements, Struto implemented a deal-centric approach, separating sales activities from contact records. This approach allowed multiple reps to work on the same lead simultaneously without conflicting sales activities. All sales-related interactions were consolidated within the deal itself, ensuring efficient prospecting and selling while maintaining clear communication and collaboration amongst the sales team.


Challenges
Quiddity faced several challenges with their existing system, which was giving them issues with non-integrated CRM instances. The primary hurdle was managing sales activities and contacts efficiently. In a typical CRM setup, dealing with the same contact from multiple angles could lead to conflicting activities and disputes between sales reps. Quiddity required a solution that would separate sales activities from the records and focus on prospecting and selling within a deal-centric framework.
"Quiddity are doing something special, they are innovators in their market, and this was a thoroughly enjoyable project to be a part of."

- Jaco Liebenberg, Senior Digital Strategist,
Struto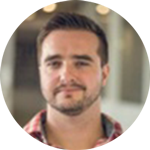 Results
Quiddity's transition to the HubSpot CRM brought about immediate benefits. The initially confusing process gradually became more manageable, and the system proved less complicated than anticipated. Quiddity placed significant trust in Struto's expertise, seeking validation at every stage of the project, resulting in a successful outcome.


"The expertise and dedication of Struto has been instrumental in transforming the way we manage our customer relationships"
- John Miller,
Program Manager at Quiddity Health

The amount of detail that can be captured on a record will result in better reporting and more detailed analysis of performing records. Thus resulting in happier end-clients with a more detailed and thorough service delivered.
Through this implementation process, Quiddity are now able to grow significantly and increase their number of clients. This foundation should serve them well for years to come.