Often, we are asked what technologies compare well, and if these technologies can be substituted with other off-the-shelf products available in the wild.
A common comparison is HubSpot's Operations Hub and Insycle.
Let's dive into this comparison and figure out where and how these two technologies weigh up against each other.



Ops Hub vs Insycle: start at the beginning
Let's first set the scene and describe each solution in detail.
Insycle is a data management solution that allows you to manage and limit data inconsistencies, duplications, and minimise incomplete data. It allows you to simply clean up and maintain the organisation of data through an easy-to-use interface that integrates directly into your CRM (Customer Relationship Management) of choice.
HubSpot's Operations Hub (Ops Hub) is a suite of tools that works inside your CRM data platform that makes data management more efficient and easier for your entire business. It improves integrations, offers a robust data quality tool, and allows for business process automation. It positions itself as taking ownership of the need to work on your data, so you have more time to focus on your business.
In summary, Insycle focuses on data management, whilst Ops Hub is first and foremost a data integration tool with some extremely powerful extras
Let's look at the following categories, and compare the two solutions:
Features of Ops Hub:
Data synchronisation
Data sync is a feature that allows you to natively synchronise records between HubSpot and a whole host of third-party applications and tools. For example, synchronising records between your ERP solution and HubSpot. You no longer need to rely on importing or exporting data to maintain a single source of truth.
Programmable automation
Programmable automation will allow you to execute programmable code directly inside HubSpot workflows.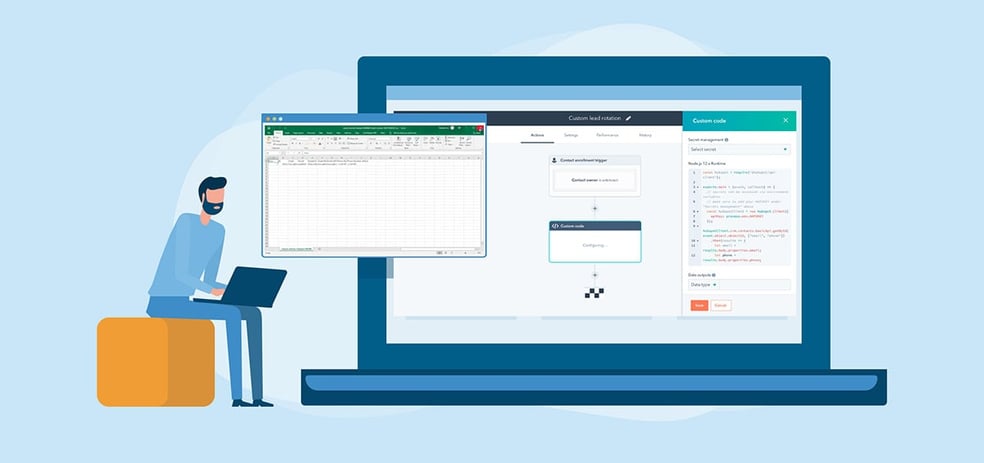 Data quality automation
Data quality automation will enable you to keep data sanitised, and automatically format and amend inconsistencies. Think of a form-fill with all CAPS - with this feature you can automatically format this data and keep a standardised format for all your data.
Data sets
Data sets will give you the ability to create curated sets of data that will enable improved and more efficient reporting. Data analysts can create these tables of data and allow other business teams to use it in their reporting requirements.
Integration with Snowflake
The last feature is available to Operations Hub Enterprise users only. We operate and work in a world where we are using and relying on multiple systems to run our businesses. However, we still require all that data to tell a single story. Larger businesses have chosen to deposit and store their data for security and regulatory reasons inside a solution called Snowflake (an industry-leading data platform).
Snowflake data share offers an easy, fast and secure integration into HubSpot. With this setup, you can now overlay new and advanced business intelligence software e.g. Looker, to raise the level of data insights your business is able to formulate.

Features of Insycle:
Duplication handling
Find and merge duplicated records in bulk, define your matching criteria, review the intended changes before you make it live. And then have the ability to de-dupe the data automatically.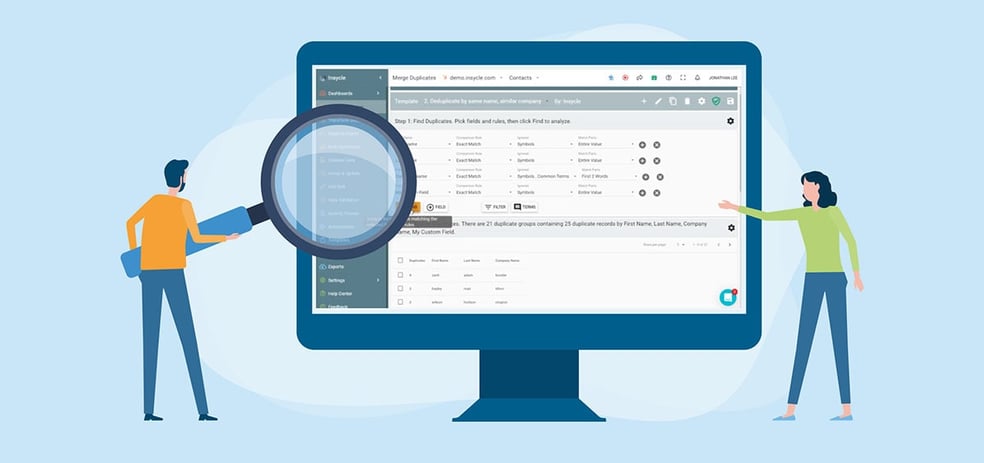 Transform your data
Consolidate and standardise your records to allow for expert segmentation and improved marketing and sales campaigns.
Importing contacts and other data objects (called the magical import). Through this action, you can compare your CSV file to existing records and do much of your data cleansing activities BEFORE the data needs to go into HubSpot. For example, deduplicate using any CRM field, cleanse, format, and standardise CSV data.
You will have the ability to choose between update, append, or overwrite mode when importing, as well as reconcile and sync external systems and even validate picklist values pre-import.
Changing large amounts of data in one go
With Insycle, you can bulk update group records and objects – including functions like deleting, linking, and converting. You can also build workflows for common and repeated tasks. Through workflows, you can purge low-quality data automatically. For businesses that use account-based marketing, you can link people and companies by any field.
You can also create templates and scheduled actions to systematically keep your database clean and healthy on an ongoing basis - create these rules so that the actions are performed automatically.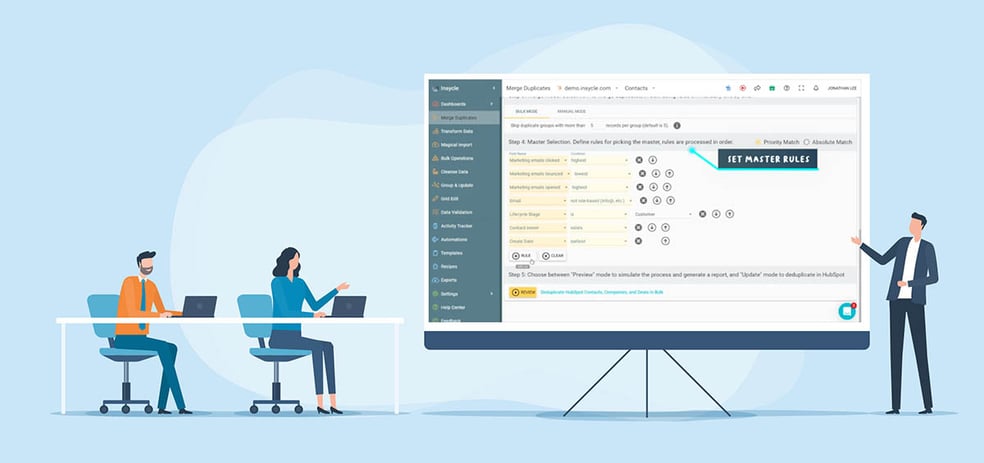 Cleanse data
Explore your database to understand which fields are being used, how many different values each field has, and review breakdown of values. Identify inconsistent job titles, state, country, industries, and other fields and standardise underlying values.
A common challenge is the fields that have free text. You can migrate from free text to picklist types and as such make your data smarter and easier to report on.
Lastly, you can also consolidate redundant fields within the platform.
Group and update
Create updateable reports for analysis and updates, instead of exporting to Excel and importing the data back. Group records by any field to see counts and stats by bucket; for example, deals by owner and amount. Drill down to underlying data records. Bulk update or delete data in buckets. Re-assign owners, prepare weekly reports, slice & dice by any field.
Data validation
You can identify records with incomplete data that are needed for lead scoring, qualification, and internal business processes. This should increase the quality of your qualification processes.
Collaboration is a key part of the validation function. You can share data exceptions with your team and collaborate on fixing them. And through this, increase rep productivity by reducing the number of hard validation fields.
As a final good to know - Insycle offers unlimited users on your account.
When to choose Insycle and when to choose Ops Hub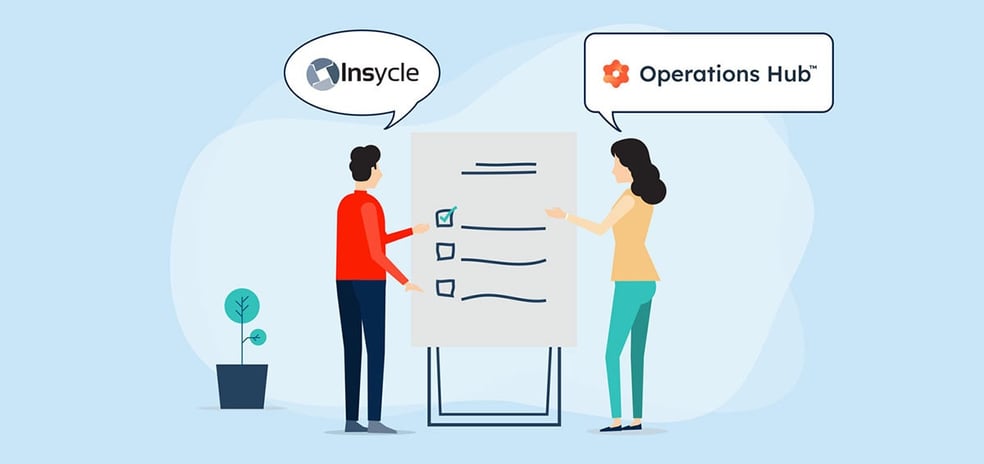 Insycle
Insycle is perfectly suited for data cleansing and data management. Imagine you have a HubSpot CRM database rife with formatting errors and flooded with duplicate records, Insycle would be perfect for this scenario. It offers you the surgical scalpel to operate on specific pain points.
HubSpot's automatic record creation feature can create duplicate tickets and other records, causing confusion among support teams. So, from time to time, you might require the deduplication of records within your database. Insycle is great for that - more info here.
Another use case to consider is if you have HubSpot in your business, but you do not have Ops Hub, then you will not be able to create associations via standard workflows. Insycle can assist in this space and is extremely easy to implement.
A final key feature and application of Insycle is its de-duplication and merging 'recipes'.
If you constantly have large amounts of data flowing into your CRM, for instance syncing databases with another system or data imports – the Insycle recipes you create will simplify the automated de-duplication and merging, and ongoing data refinement.
Ops Hub
Ops Hub on the other hand, offers you the scalpel as well as the surgeon, a nurse on standby, the entire surgical wing for any other ailments now and in the future, plus it will ensure you have post-op consultations as often as you need them.
Data Sync in action
As mentioned above, businesses are relying on more systems to run effectively. In a recent report, HubSpot concluded that more than 50% of businesses have 5 or more varied tools they use to run their business. Surely, it's critical to have those systems connected and working together where possible.
On top of that each department or team uses their own set of tools as well. Ops Hub allows you to connect these disparate applications to form one clear picture of your data and processes.
So, consider, what does your tech stack look like? How many applications are being used in your business? And are they all connected? Ops Hub can help with that.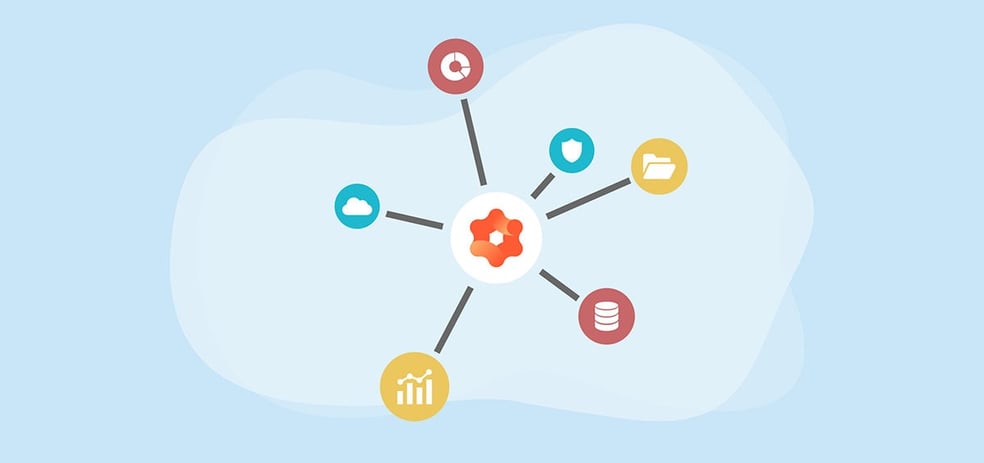 Scheduled workflows
We can all agree that communication both internal and external is key to a good business. So often we need to send out scheduled pieces of communication. Ops Hub allows you to schedule workflows that could be a weekly email round-up of events, deals, marketing successes, etc.
This involves setting up an automated system to send out weekly emails to a specific group of people. Use cases include newsletters, updates on business progress, weekly meeting summaries, or any other regular update that needs to be communicated to a group.
Another example is if you have repetitive tasks that need to be assigned at the start of the new work week.
This involves setting up an automated process to assign tasks to team members on a weekly basis. Use cases include assigning regular tasks, recurring projects, or scheduling meetings.

Keeping your data clean and up to date
Imagine you can rely on magic elves, coming into your database each night and cleaning out the bad data entered in haste during the day. You arrive at work the next morning to a clean and healthy CRM – how great would that be? Ops hub can be your magic elf.
This involves setting up an automated process to clean up data on a nightly basis. Use cases include removing duplicate entries, standardising formatting, or updating incorrect data. This can help maintain the accuracy and consistency of data within a system.
Including, of course, contact deduplication. This will involve setting up an automated process to remove duplicate contacts within a system. Use cases include maintaining a clean database, ensuring accurate reporting, and avoiding spamming contacts.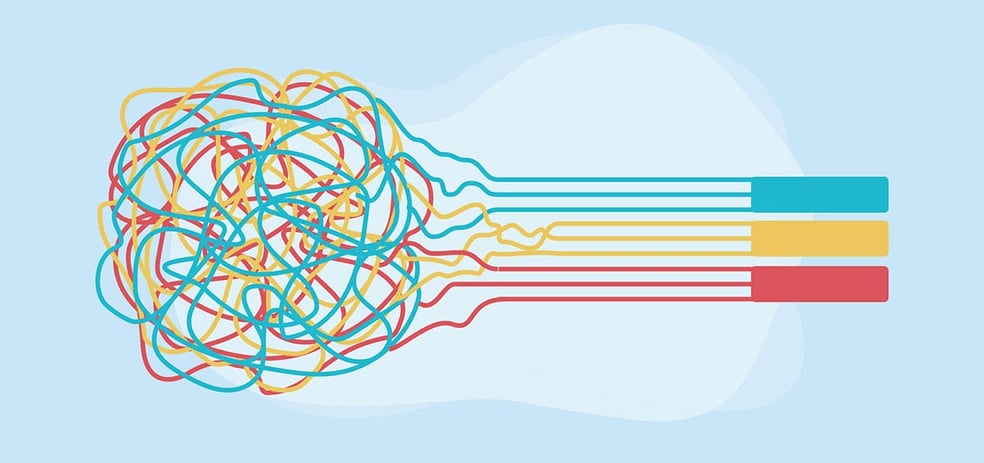 Keep all your systems in sync
With Ops Hub you can create automation to move data in or out of HubSpot. This will involve automating the process of moving data into or out of a HubSpot environment and into or out of your chosen application.
This can include syncing data between different platforms or importing/exporting data to/from HubSpot.
By utilising lookups on external systems, you can also validate and confirm data outside of HubSpot. This will involve setting up an automated process to look up data from external systems. Use cases include checking shipping status, tracking inventory, or retrieving customer information from a third-party system.
Sales reps of today cannot be expected to enrich and find relevant information on all prospects. Their time is limited. So, trust technology to enrich specific data automatically.
This will involve setting up an automated process to enrich existing data within a system. Use cases include appending other information to existing records or enhancing data with external sources.
Complexity and heavy lifting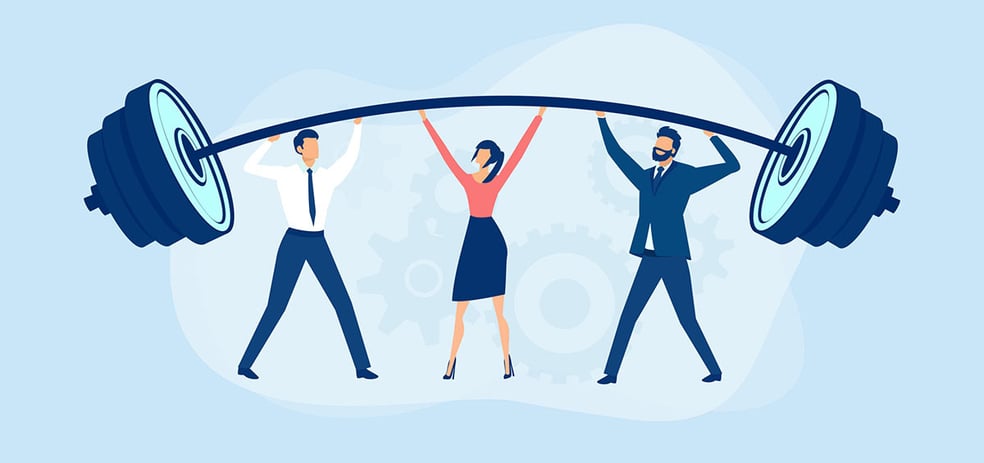 If your business relies on complex lead assignment for your sales reps and you simply cannot sustain a manual process, Ops Hub might be the answer.
This will involve setting up an automated system to assign leads to specific team members based on specific criteria. Use cases include assigning leads based on geography, industry, or product interest.
Another complicated requirement is the associations of records. Imagine you have a custom object that needs to be associated with a deal record at a specific stage in your pipeline. Ops Hub will be able to handle that record association automatically for you through a workflow.
Businesses are relying more on the ability to create and maintain referral programs. It is a viable and powerful lead-generation tactic. With Ops Hub you will be able to natively build and maintain your program inside HubSpot.
This will involve setting up an automated system to manage referral programs. Use cases include incentivising customers or partners to refer new business or tracking the success of referral programs.
There are quite a few fantastic ideas and examples of uses for Operations Hub out there in the wild. Visit this link to find more use case examples.
Reporting levelled up
Simply put, Ops Hub makes reporting easier. This will involve setting up an automated system to generate reports on a regular basis. Use cases include generating weekly or monthly reports on business progress, marketing campaigns, or sales performance.

Coupled with the above you are also able to create specific data sets for reporting usage.
Setting up an automated system to create datasets for campaigns, monthly sales deals, or teams/business units makes it easier to generate reports and analyse data. It also allows you to use advanced calculations inside reports.
Setting up an automated system to create advanced calculations within reports, such as variable commissions, custom engagement scores, or time-to-convert metrics allows for more customised reporting and deeper analysis.
Examples of more formulas can be found here.
Cost of buying Ops Hub / Insycle: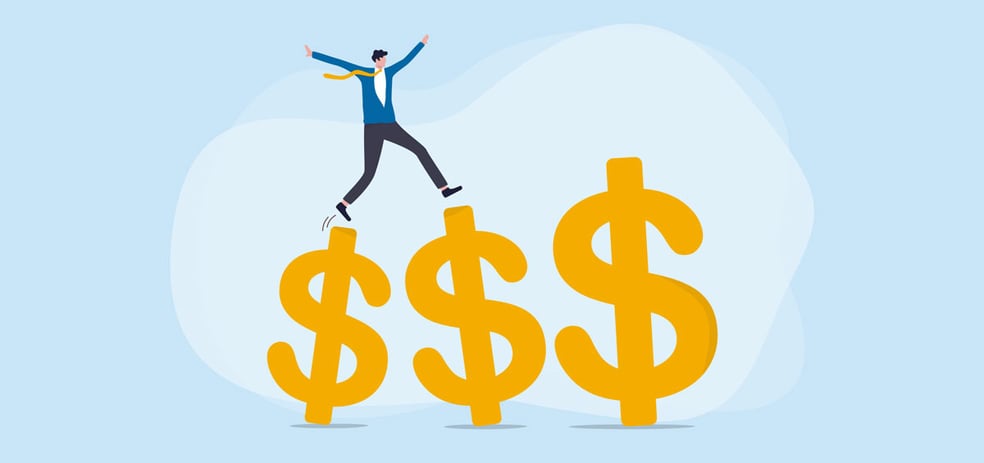 Ops Hub costs
Ops Hub costing is structured in a similar way as all the HubSpot products. They offer plans with various number of features and functionality as you move up the tiers.
Free:
Data sync is available on standard properties. You can have connections with other apps, but the syncing is limited to only native properties inside HubSpot.


Starter tier is $50 a month:
Full data sync is available - standard and custom properties.


Professional tier is $800 per month:
Data sync is available.
Programmable automation (advanced business process automation). Scheduled workflow triggers (recurring workflows).
Data quality automation (format data).
Custom code actions in workflows and bots (JavaScript code).
Webhooks in workflows and bots.


Ops Hub Enterprise is $2,000 a month
As above for Professional and with added functionality for Data sets Advanced Reporting Snowflake data share.
Insycle costs
Insycle pricing is based on record quantity. For instance, if you have 5,000 records in your database, then the costs for ALL the features inside the tool, will amount to $10 per month on the business plan.
Insycle offers four plans: One, Two, Business and Custom. The functionalities offered in each plan all differ but seeing that the cost is primarily record-based, it might be an idea to opt for the Business plan to gain all the features.
More info here: Insycle pricing
A good cost comparison in terms of features would be HubSpot Ops Hub Professional vs Insycle Business. The choice would then be quite simple, Insycle would win hands down. BUT that is on condition that you ONLY require data management and formatting and not anything else that Ops Hub can offer.
Summary
In summary, comparing Insycle and Ops Hub is like comparing a solitary stand-alone socket wrench to a socket wrench as one part of a fully stocked toolset included with everything else available to you.
If you only need a socket wrench, then Insycle will serve you well, but for how long will you only need one specific tool? It might be a better choice to opt for the toolset (Ops Hub) that comes with a full socket wrench set as well if you consider you might need the added tools at some point in time.