If you've ever considered adopting HubSpot as your website platform, you may have paused, wondering if you'd need to know how to code to navigate the platform effectively. This is a common concern, but rest-assured, HubSpot is engineered to be as user-friendly as possible, catering to a wide range of technical proficiencies.
Ryan Waters, Strategist and Solutions Architect at Struto, answers the question "Do I need to know how to code to edit my HubSpot website?"
What is HubSpot?
HubSpot is a comprehensive platform designed to streamline your inbound marketing, sales, and customer service efforts. It's a centralised hub that offers everything from email marketing campaigns to customer relationship management (CRM) tools.
Today, we're zooming in on one of its most compelling features: the website builder. This is where aesthetic design meets practical functionality. The platform is intuitive, making the process of website creation and editing not just doable but enjoyable.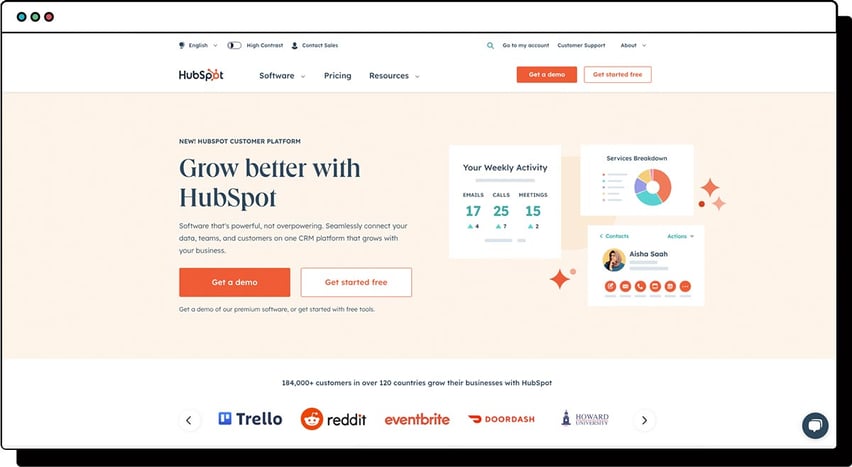 The HubSpot Website Builder: A Closer Look
HubSpot's website builder is built for ease of use. It features drag-and-drop functionality, allowing you to place elements such as images, text boxes, and buttons exactly where you need them on your webpage. No coding is required, making it a creative experience even for those who hold limited tech knowledge.
Moreover, HubSpot offers a wide range of pre-designed templates that are both professional and stylish. These templates serve as a starting point, which you can then customise to align with your brand's unique identity. The customisation options are extensive, offering you the flexibility to tweak colours, fonts, and layouts to suit your needs.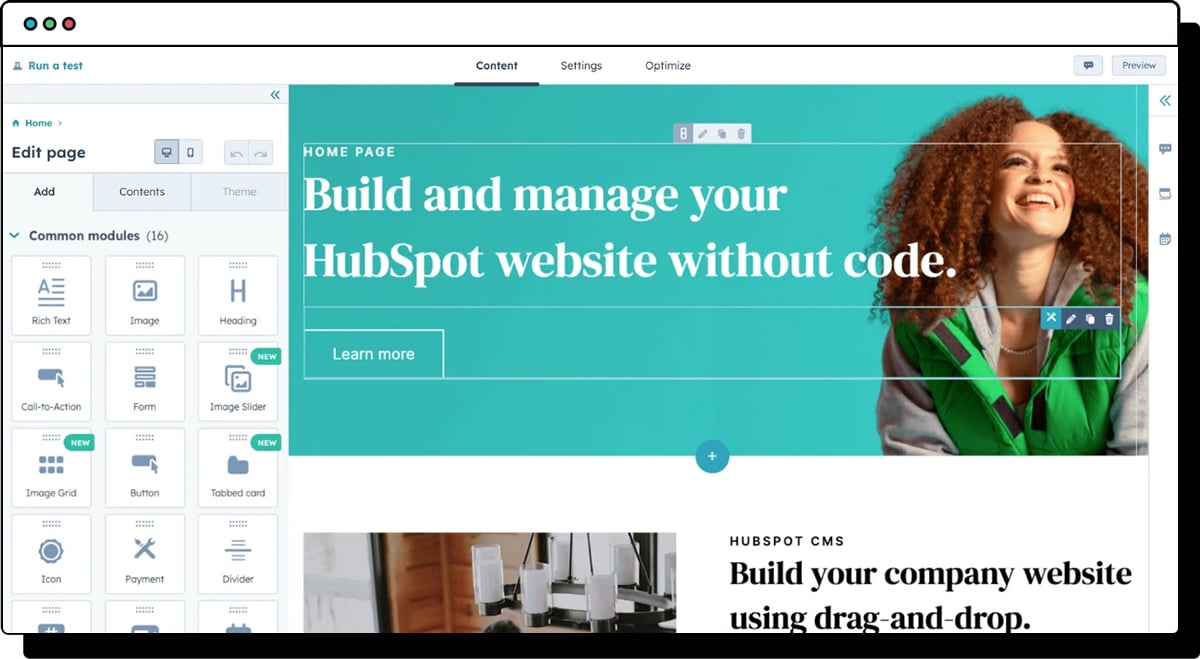 No Coding? No Problem!
One of the most common apprehensions about diving into a new website platform is the perceived need for coding skills. Let's dispel that myth right now: coding is optional when you're using HubSpot.
The platform is built to accommodate users at both ends of the technical spectrum. Its "what you see is what you get" editor allows you to make changes and see them in real-time. Want to change the colour of a button or adjust the size of a text box? It's as simple as a few clicks.
Beyond the design aspect, HubSpot also simplifies the more "technical" elements of website management. It offers built-in SEO tools to help you optimise your content for search engines, and its analytics dashboards present data in an easily digestible format. This ensures you can make data-driven decisions without getting bogged down in technical jargon.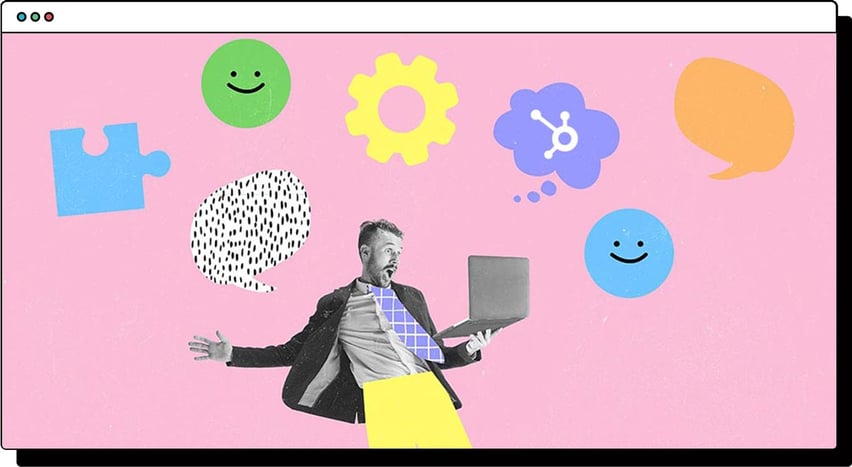 When Might You Need Coding Skills?
While HubSpot is incredibly accommodating for those who prefer to steer clear of coding, there are instances where some coding knowledge is beneficial. These are generally for more advanced customisations or integrations that go beyond the standard offerings. However, even in these situations, you have the option to reach out to a technical partner agency to help you get over any technical website bumps that may be in your way.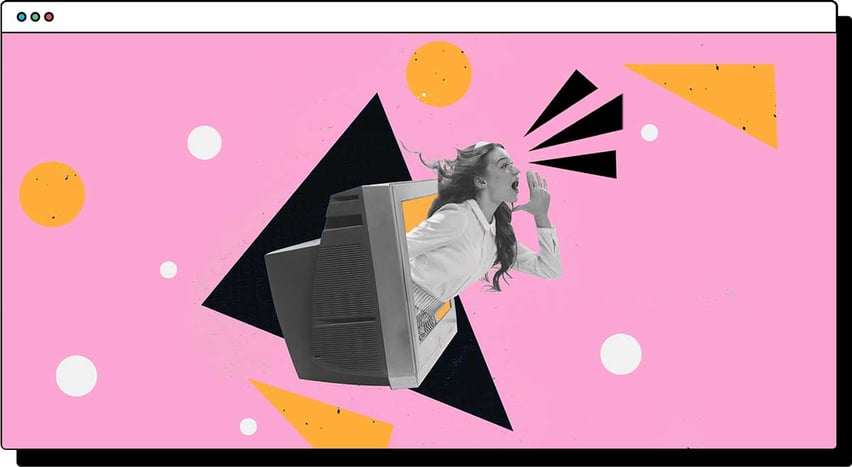 Benefits of Using HubSpot for Non-Coders
HubSpot is not just user-friendly; it's also a time-saving and cost-effective solution. The platform empowers you to manage your website independently, reducing the need for external technical assistance. This leads to significant cost savings in the long run. Moreover, HubSpot's integrated suite of tools means you're getting excellent value for your investment, as you can manage multiple aspects of your digital presence from a single platform.
HubSpot also offers unparalleled flexibility, allowing you to adapt swiftly to changes in the digital landscape. Whether it's integrating a new tool, optimising for the latest SEO trends, or revamping your design to keep it fresh and engaging, HubSpot ensures you remain agile and relevant.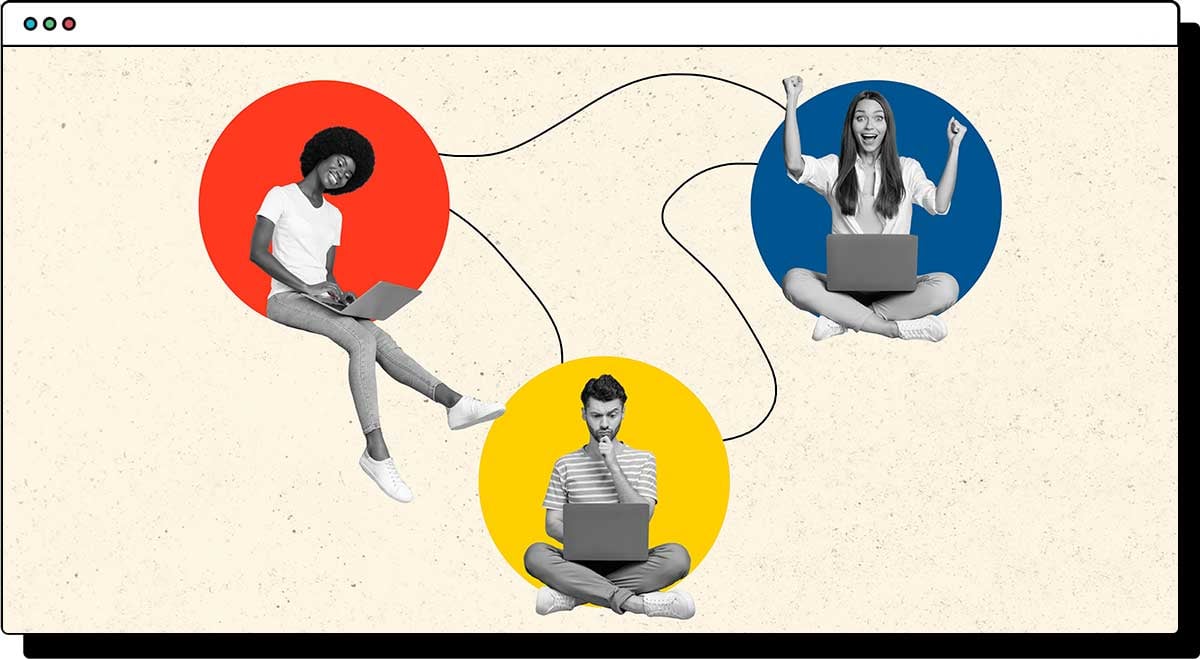 In summary
HubSpot democratises website development, making it accessible for businesses of all sizes and individuals with varying levels of technical expertise. It's not just about building a website; it's about empowering you to take full ownership of your digital presence. If you've hesitated to take the plunge with HubSpot due to concerns about coding, let this serve as your reassurance.
Ready to explore what HubSpot can offer your business, or perhaps you have some lingering questions? Either way, we're here to assist you. Don't let technical apprehensions deter you from getting the most out of HubSpot. Let's connect and make sure you're fully equipped to leverage all that the platform has to offer.