For many business owners and marketing managers, "the struggle is real" when deciphering if a website redesign really is necessary. But, with the help of Google Analytics and HubSpot's marketing tools, you can begin to analyse the four metrics that prove your website needs a redesign: search traffic, bounce rates, mobile optimisation, and conversion rates.
We'll take a deeper look at each one and identify how to analyse your website's health and longevity, what the impact of a redesign will be on your business and how to go about with a website redesign.
When is it time for a website redesign?
1. Low search traffic
An astounding 81% of B2B buyers start their purchase cycle with a web search. That means your search engine visibility is going to determine a lot about your buyers' journeys.

Overall traffic counts for something, of course. If your lead conversion is at any percentage above 0%, then higher traffic likely means more leads. But, higher search traffic is specifically indicative of something greater. This would mean that Google has bookmarked you as one of the most useful resources for what your visitors are searching for, which in turn means that you're getting quality traffic who are visiting your site for the right reasons and are more willing to convert.
If your search traffic is low, it most likely means that your website simply isn't optimised for search. Basically, Google doesn't think that your content is relevant to people searching for keywords that you're targeting, and doesn't support their intentions for searching for these specific keywords.
Perhaps your search traffic was once great, but is now steadily declining or has experienced a sudden sharp drop in traffic. If you haven't made any faulty update to your website, this is most likely indicative that you've missed an update on Google's algorithm. Google updates its algorithm fairly regularly, but usually, doesn't give much of a warning, nor do they detail which specific changes will be included in their next update. They only hint as to what you can do to avoid being penalised in the future. That's why it's ever important to keep up to date with these announcements and to be in a position where you can continuously update elements of your website.
2. High bounce rates
The average bounce rate for a decent website is 40.5%, but for a services company it staggeringly lies between 10 - 30%. That means, if your bounce rate is much higher than this, you're doing something wrong that your competitors aren't.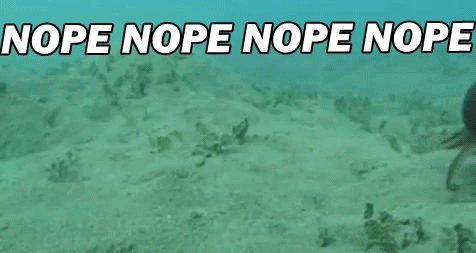 There's getting the right people to your website, and then there's keeping them on your website - a high bounce rate is a clear indication that your site's content or design is not up to scratch.
Chasing away your ideal leads could happen for any number of reasons:
Slow page load times,
A confusing or inconsistent design,
Content that doesn't serve the visitor's intent,
Poorly written or executed content,
An untrustworthy website, or
A challenging user journey.
The most important thing to take note of is that a high bounce rate means that you should be digging into your website's data. It could be any number of reasons, so dig into your analytics and find out which it is. It's a complete waste to ignore this and simply keep pushing on.
3. Poor mobile responsiveness
According to Google, more than 50% of all Google searches are mobile-based. There's more! A third of all online shopping is done via mobile too. If your website isn't mobile friendly, you're losing out on a massive conversion opportunity.
After reading those facts, it's astounding that only 10% of the web is mobile friendly. The opportunity to gain leads from mobile, then, is enormous!
This is one area where, if you put in the effort, you are very likely to beat your competition. It's industry dependent, of course, but with only 10% of the web offering responsive, mobile-friendly websites … this is a gold mine. Many businesses simply haven't caught up with buyer behaviour yet, which makes it a priority item to put your mobile design at the top of your website redesign wishlist.
4. Low conversion rates
Your website visitors who are serious about buying are already 50-60% of the way through their buying cycle before they begin thinking about contacting you. Low conversion on your website means you aren't considering this or taking advantage of it. Ask yourself, "what is the purpose of your website?"
If you're struggling to come up with a unified answer, I'll help you: The main purpose of your website should be to help your business make more money. Every secondary goal should be supporting the fact that you want to close more customers. That means your website should exist to nurture visitors into leads, leads into prospects and prospects into customers. And you should be leveraging visitor's interest when landing on your site.
If your website is reporting low conversion rates, then it's failing that primary goal and failing to convert visitors along their buyer's journey. This is the clincher, folks. You just can't deny a website redesign if your website is failing in this area. It's why you built a website in the first place.
You should be able to review your conversion tracking in tools like Google Analytics and HubSpot, and even support it with Hotjar. Every page should have its own conversion goal, and this should be tracked, analysed and optimised continually. If you try a few A/B tests and still find that your conversion rate isn't rising, then your problem might be further down the line. Go and revisit your buyer persona and make sure that you're targeting the correct kind of visitor, and that you're targeting that visitor in the right way.
Why is a good design so important?
When you hear of a new product, service or business, what is your first action? I'll bet that more often than not, you'll head on over to their website. Well, that's what 87% of respondents of a recent whitepaper survey say they 'almost always' or 'usually' do.
Visible Logic wanted to get a feel for the role a business website plays in the perception, selection and success of your product or service and surveyed a cross section of website users to get their opinions on web design. Here's what they found.
1. Visitors judge your business based on your digital presence
96% admit that the website affects the products or services they choose to purchase or engage. People turn to the Internet to research companies and formulate opinions about your brand – and very often long before they make direct contact with you. In a digital age, a digital presence is critical.
96% of the respondents think that it should be a priority for a business to invest in and update their website. To not invest in your online presence is giving your competitors an easy advantage, which no business can afford to do.
2. The quality of your site is either going to close the deal or the door
People have high expectations of website design and functionality. The mere presence of a site is not good enough anymore. Your site needs to instantly infuse a sense of trust, credibility and provide visitors with an excellent brand experience. Fail on those points, and you're going to lose business.
100% of the survey respondents have left a website because it was poorly designed or difficult to use – 47% said frequently, and 53% said sometimes.
96% agree that a poorly designed site reflects negatively on the business.
89% agree that an out-of-date site decreases trust in the business.
91% have left a site because of typos or link errors.
80% of people have chosen a product, service or company over another because it had a better website!
3. Clear navigation is crucial to the experience
When people are visiting websites, they are generally looking for something, and they want to be able to find it easily. In fact, 95% of the respondents said that it is imperative to make it easy to find what they are looking for.
Clear, intuitive navigation that is easy to use is vital to achieving this. Consider your user journeys and organise content and information in such a way that it supports the visitor intent and objectives.
4. Appealing aesthetics make an impression
While the age-old saying goes, 'Beauty lies in the eye of the beholder', and it's quite tricky to evaluate a site based on aesthetics alone, it is not an area to be taken lightly.
89% of respondents feel it is important that a website is aesthetically pleasing and 81% feel it's important that the website design matches the company branding. Ensuring the visual connection between your brand and website goes a long way to preserving the integrity of your brand identity. This comes down to careful selection of the colour palette, layout, typography, as well as imagery to name just a few.
And if you think that purchasing a few photos from a stock photography site will work – think again! 87% agreed that 'bad stock photos make you look cheap'. Collaborate closely with your designers to ensure that your imagery supports your messaging and infuses the right perception of your brand.
5. Optimisation goes beyond responsive design
Almost everyone (bar one very patient respondent) have admitted to leaving a website because it was slow to load. Your website optimisation strategy should include a technical element that looks to reduce the load time of your site's content wherever possible, even more so if you are offering a visual-rich site.
More and more people these days are connecting to the web using mobile devices such as tablets and smartphones. 78% of respondents are looking for mobile optimisation when viewing a website.
As website designers – and more importantly, businesses - looking to serve our prospective and existing customers effectively, we need to offer them content in whichever format is most convenient for them. Responsive website design allows us to achieve this by using a development approach that renders our site content in the most optimal format and layout for the device from which it is viewed.
This is not only useful for your website visitors, but search engines like Google have claimed that they will favour quicker loading and mobile optimised sites in their rankings too, so it's a win-win situation.
How can a
Web Redesign Translate into Business Value?
Tell a business owner their website needs a redesign, and you'll receive "ooh's" and "ah's" about why they don't want or have to. Especially since the site's been up and running for ten months already. Hopefully, with the above content, you won't encounter such opposition anymore. But, guess what, it only takes a few weeks for your freshly designed website to go stale.
It all comes down to traditional web design and its problem of being a static solution. Inbound marketers all scream the phrase "traditional web design is broken", and that's because it is! Think about the basic package you receive when signing up for a redesign:
Search Engine

Optimisation

Blog / Webpage Content

Content Offers (Whitepapers, eBooks, etc.)

Email Campaigns / Lead Nurturing

CTA's
While all of these elements are a necessity and is the basis of getting your site redesign up and running, traditional web design means that these updates only occur at the time of your project, and stay that way until your next redesign. Consider how often technology, trends and the marketplace changes. Could you honestly afford for your website to remain stagnant throughout that time?
Website Redesign is a

Risky Business
It's completely understandable that businesses are hesitant to get their websites optimised. Many simply don't have the budget, while the majority just don't want to take the risk.
Traditional web design is a risky business. There's no guarantee that your newly launched site will perform well. What will the design work look like? Will your designer capture your vision completely, and is that vision necessarily what's good for your website and its users?
Since design work is subjective, most designers and developers go according to what you want your site to look like or offer. This is often what's most detrimental, as these modifications are not based on stats or data and may result in a project that's drastically over budget, out of scope and incredibly time-consuming to build out.
The worst part and biggest risk of all is the lack of guarantee that the newly launched site will perform well. You'll be stuck with this badly performing, ill-designed site until your next redesign, which is likely only in another two years' time.
While SEO is an integral part of site performance, optimising your SEO can only get you that far. So, how are businesses able to remain agile in their web design without having to break the bank? How are all your favourite websites able to keep up with the latest trends and provide their visitors with timely offers? The answer is simple: growth-driven design.
The Value of Growth-Driven Design
Growth-driven design (GDD), is the forward-thinking solution that allows you to apply constant and consistent improvements to your website. The methodology enables you to promote your products and delight your customers in a dynamic environment.
A dynamic package maintains all the necessary, fundamental elements outlined above, but also encompasses a variety of continuous improvement features:
UX

Optimisation

Optimise

for Customer Loyalty

Optimise

for Net Promoter Score,

where existing customers become evangelists and refer your brand/services, resulting in a l

ower Cost of Customer Acquisition (COCA)

Optimising

Marketing and Sales (

Smarketing

) through the

c

ontinuous

i

mprovement

cycle

CRO – Conversion Rate

Optimisation
You might be wondering how it's possible to afford all of these ongoing extras when the upfront costs of setting up or redesigning your website are often extremely high. Therein lies the beauty of growth-driven design, and its most important aspects – an affordable, customisable website design that gets delivered in a flash.
The Inbound Way: A Focus on Sales and Marketing
The principles of GDD require integration with marketing and sales, which means the alignment of these teams to better report on goals and results. The Smarketing (alignment of sales and marketing) strategy is in line with the philosophy of inbound marketing, as what you learn about visitors helps inform and improve your marketing and sales tactics. Through the pillars of growth-driven design, your newly redesigned site will also then be inbound marketing-ready.
The influence of inbound doesn't stop there, as this data also helps set up your site build to gear toward a design which will better attract your targeted buyer personas and offer them tailored content to entice them to convert.
GDD then not only gives you a streamlined design, but also a UX focused site, extending its longevity.
Is a Growth-Driven Design Strategy for Y

ou?
GDD as a website redesign strategy has amazing benefits for any business size. Owners with relatively large sites are concerned about losing a great deal of information, work or web pages when learning about growth-driven design and its lightening quick launch of a minimal viable product (MVP). But this is simply not the case.
Your launchpad website is the first reward of GDD. It is built out as the foundation of your new website and retains all of the elements of your website that works while trimming down or rejecting the features that are broken or detremental to your site. It's set up with the goal of making easy tweaks according to data collected in real time.
Growth-driven design is for everyone, irrespective of the size of your website/business. The fact that your project gets based on a Data-Driven Design (DDD) foundation means that the pages that are likely to be scaled down are unnecessary, and only weighing on your website. Through comprehensive DDD and strict website analysis, your launchpad site is designed to focus on what your users/visitors want to see, and getting those visitors to convert. The GDD process takes your Minimum Viable Product through the redesign process faster and capitalises on what works; making key iterations and optimising along the way.
To learn more about the growth-driven design method, download our eBook which details the processes of GDD as well as the effect it has on the metrics of a newly designed site.