HubSpot announced its native integration of WhatsApp within their platform on the 15th November. The move means teams across businesses are able to interact 1:1 with individuals where they are found on their preferred channels; communicating with customers where best suits them. We'll look at what this update means for businesses who are HubSpot users.
The power of WhatsApp
WhatsApp is a popular modern phenomenon. Over 2 billion users are active on the platform; to put this in context, there are 8 bn people in the world – which translates to a quarter of the entire global population using WhatsApp.
These 2 billion users send 100 billion WhatsApp messages every day – which equates to around 50 daily messages per user. WhatsApp is the third most used social platform behind Facebook and YouTube, and is used in 180 of the 195 countries in the world.
In a study by Pew Research Center, it was found that WhatsApp's highest demographic of adults in the US were those earning above the $75,000 bracket; as a result, a large proportion of WhatsApp's users could be described as affluent with disposable income, and more likely to be using WhatsApp in a business or transactional scenario.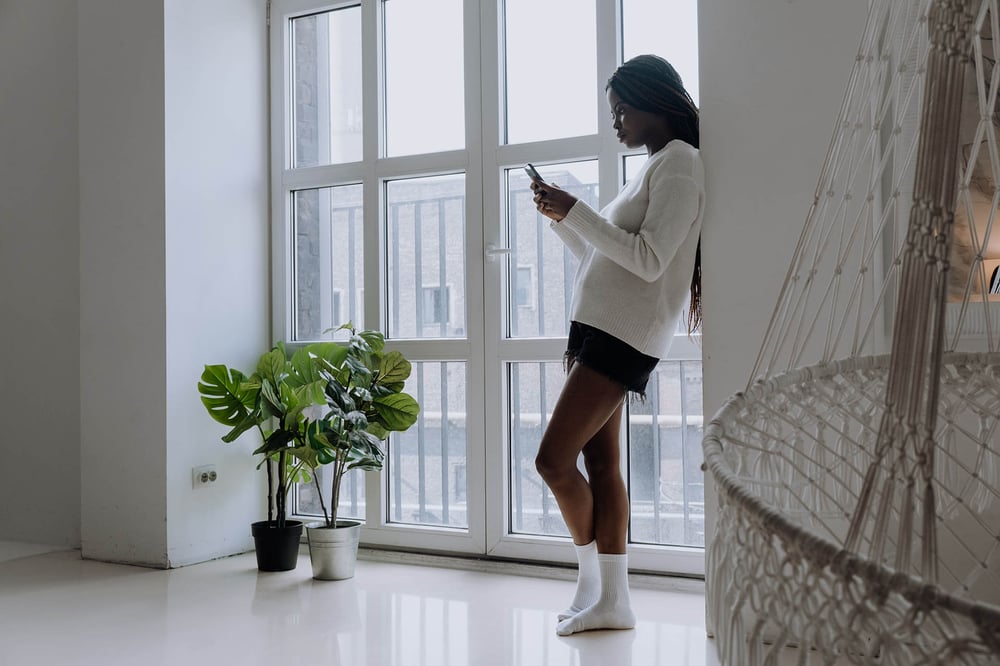 The benefits of WhatsApp x HubSpot
This WhatsApp and HubSpot integration means that organisations with an existing WhatsApp Business account* can now…
Track conversations with customers
The tracking of conversations was not possible within the standard WhatsApp business platform. By bringing WhatsApp in-house within the HubSpot CRM, employees with access can follow the communication that has happened between business and consumer. So anyone can pick up the trail where it was left.
It also means that all data between the business and an individual is present, allowing full visibility to the business relationship, i.e. preventing a loyal customer from receiving a message drafted for a new prospect and vice versa.
Improve customer service
By moving customer service communications into the WhatsApp channel, customers are reached where they frequent most, as messaging sees a far higher return on open rates (consider the 98% open rate of text messaging compared to 18% email open rates) so your message is far more likely to be seen. More urgent requests are answered faster and as a direct consequence, the sales cycle is shortened – a benefit for both parties.
Create message templates
The WhatsApp business platform alone does not allow for storage of message templates. With the integration into HubSpot, templates for messages can be located with ease and used for a fast turnaround, convenience for customer service or marketing teams and standardise a superior customer service experience. This eradicates the need for copy and pasting from secondary storage areas (eg. OneDrive, GoogleDrive or employee's local drives).
Bulk message
Whilst it is possible to send messages in bulk on standard WhatsApp business, the contact needs to add you to their address book prior to a broadcast list going out. With HubSpot, broadcast lists can be created with ease, unlocking speed and accuracy that the mobile interface alone struggled with.
The motivations behind HubSpot's WhatsApp integration
When the new WhatsApp and HubSpot integration was announced, Struto reached out to HubSpot for comment on the motivations behind the initiative and what this will offer customers of HubSpot.
Kyle Jepson, Inbound Sales Professor, HubSpot Academy said
"HubSpot is all about helping companies meet their customers where they are. In many parts of the world, WhatsApp is where all the customers are"
Featured below is Kyle's demonstration video in real time of the WhatsApp integration within the HubSpot platform:
"The WhatsApp integration enables businesses to reach their contact on the channel of their choice without needing to add additional tools to their tech stack"
Amanda MacDonald, Senior Product Manager, HubSpot
Using WhatsApp for Customer Service
By utilising WhatsApp for business customer service, it brings live chat directly to the consumer, so they don't take an impromptu trip to your site. Whenever a customer wants to file a complaint or book a call, they can interact in two-way discussions without ever visiting the company's website; this way, it hosts the live chat where they virtually are.
The removal of additional steps and speed of customer notification resolves their issue in good time, accelerates the sales / service cycle and enhances the relationship between business and customer.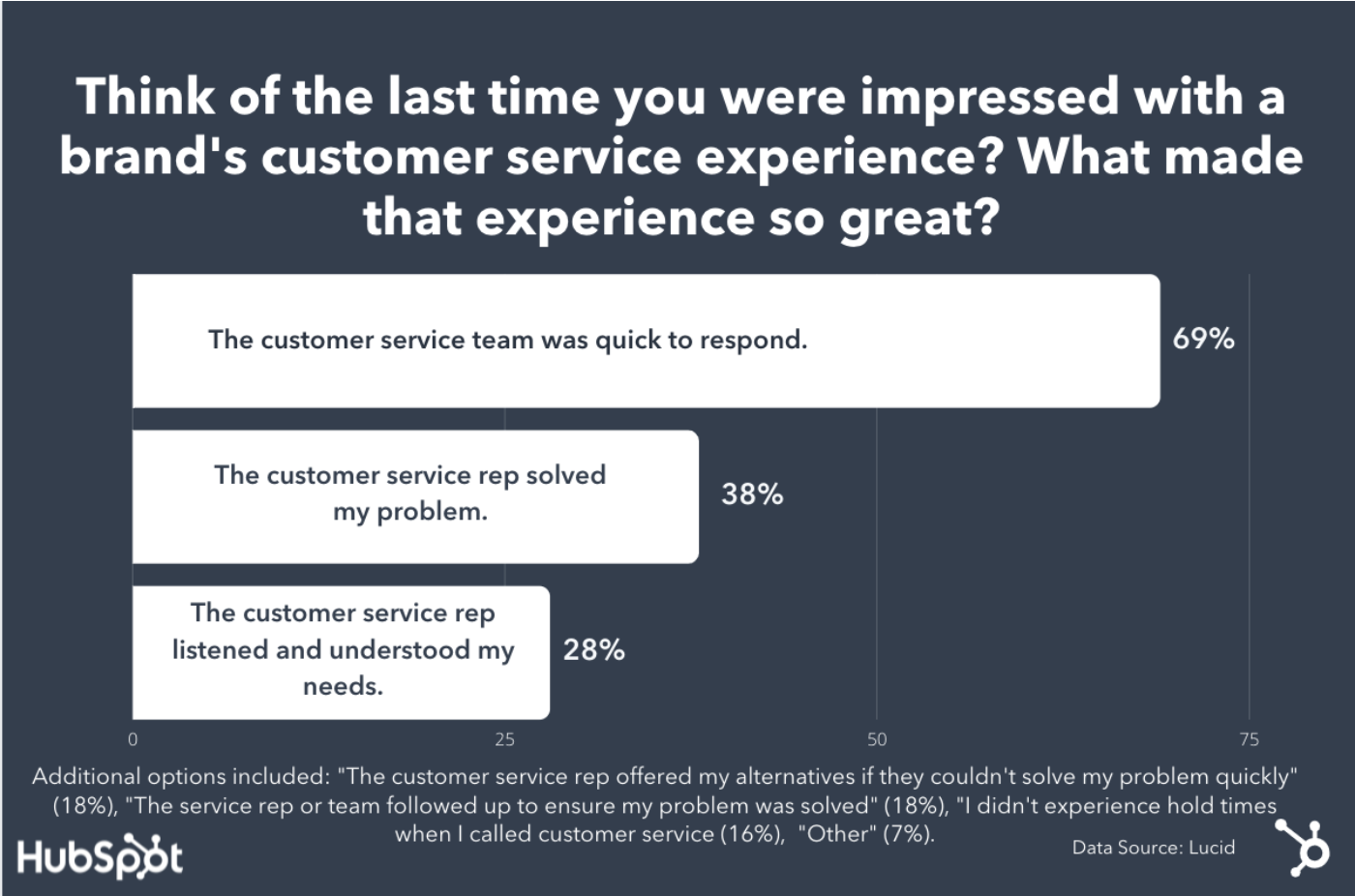 After all, as HubSpot featured in their customer experience blog, speed of customer service response was the number one positive indicator of a great customer service experience. If we can more quickly reach our customer base on their more regularly used apps, we can in turn create an improved user experience.
"HubSpot's WhatsApp integration means you can drive meaningful customer connections with contacts at the right time with the right message"
Lisa Kelly, Partner Success Manager, HubSpot
Customer-centric systems
WhatsApp is a secure channel that customers feel is credible. All business profiles are verified, so customers can feel more comfortable interacting on this platform.

Having multiple channels for customer service allows your customer the choice to select their preferred method of how to contact you. Email, telephone, WhatsApp, instant chat on your website and social media are all ways that a customer can exchange information with your business.

Providing a variety of contact methods puts the customer in control and allows them to communicate where they live rather than visiting another digital space that they wouldn't otherwise have gone to, eg. your website. All the aforementioned communication channels can be hosted within HubSpot, allowing full visibility of the customer's history with the business.

"This new integration strengthens HubSpot's commitment to creating connected customer experiences, allowing marketing and service teams to seamlessly connect and build stronger relationships"

Lisa Kelly, Partner Success Manager, HubSpot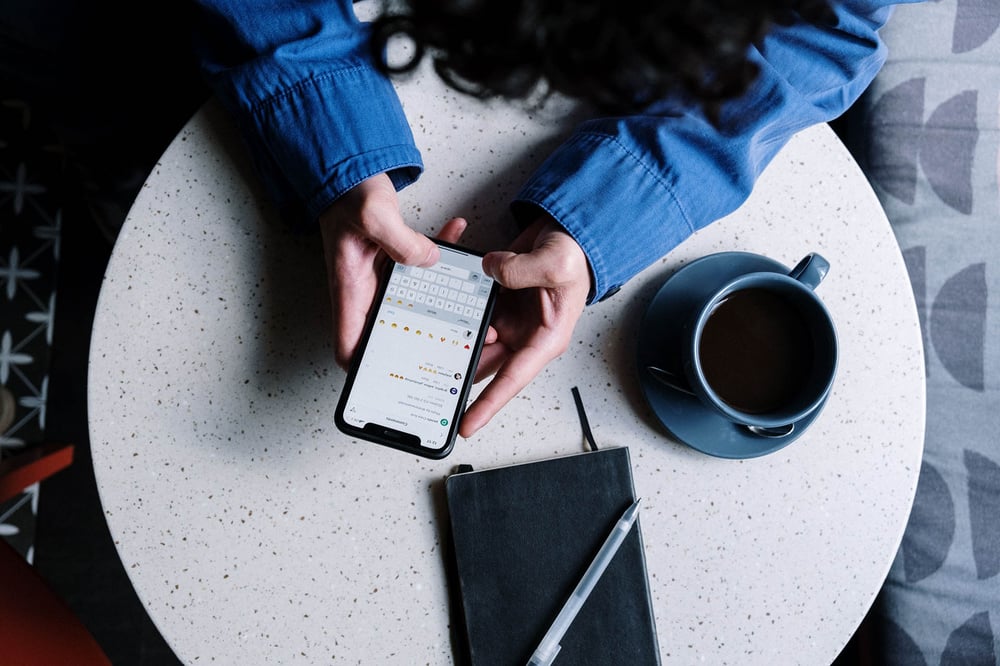 To round up…
As can be seen above, there is a real movement in day-to-day business activity to put the user at the centre of their business experience with companies, and for good reason. Giving customers the choice of how they interact with a company is paramount to positive customer relations.

The magnitude of using WhatsApp for business as a channel in particular is clear; it's become such a widespread and popular social messaging platform and is constantly growing. WhatsApp for business reaches the customer base where they already are, mitigating another step in the customer journey and thereby easing friction.
Integrations for longevity
Struto are here to support its customers long-term. When a new update such as the recent WhatsApp integration is released, we're here to ensure you see success in the right software integrations to suit your business.

We can also audit your current tech stack, make recommendations and provide industry insight into whether a consolidated platform or alternative application might work for you.

If you're looking for a HubSpot Elite Partner with specialised integrations experience, take a look around our website, or fill out a contact form for an informal chat with one of our HubSpot experts.
* Disclaimer: The category of medical prevents a WhatsApp Business account from being created.