As businesses look into the future and navigate the ever-evolving digital landscape, HubSpot has emerged as a prominent solution when it comes to helping them with their digital transformation. Renowned as an all-in-one platform with a comprehensive suite of tools and resources, it does however struggle from being perceived as just a marketing platform.
Although HubSpot did indeed start out with a focus on inbound marketing, it has evolved to be so much more and the expertise and experience of working with an Elite HubSpot Partner can help businesses get the most out of HubSpot.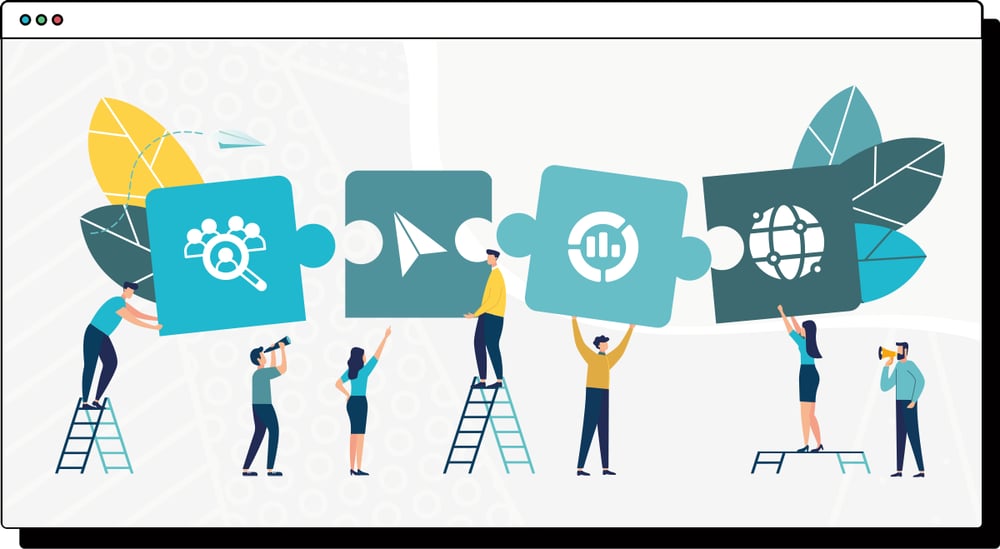 In this blog post, we aim to explore the multitude of ways an Elite HubSpot Partner can transform your business beyond marketing. While marketing is still an undoubtedly crucial aspect of business, we aim to take you beyond this function and delve into how an Elite Partner can elevate your sales operations, enhance your customer service, empower your website design and so much more.
Let's dive into the world of working with an Elite HubSpot Partner, and discover the remarkable possibilities that await beyond marketing.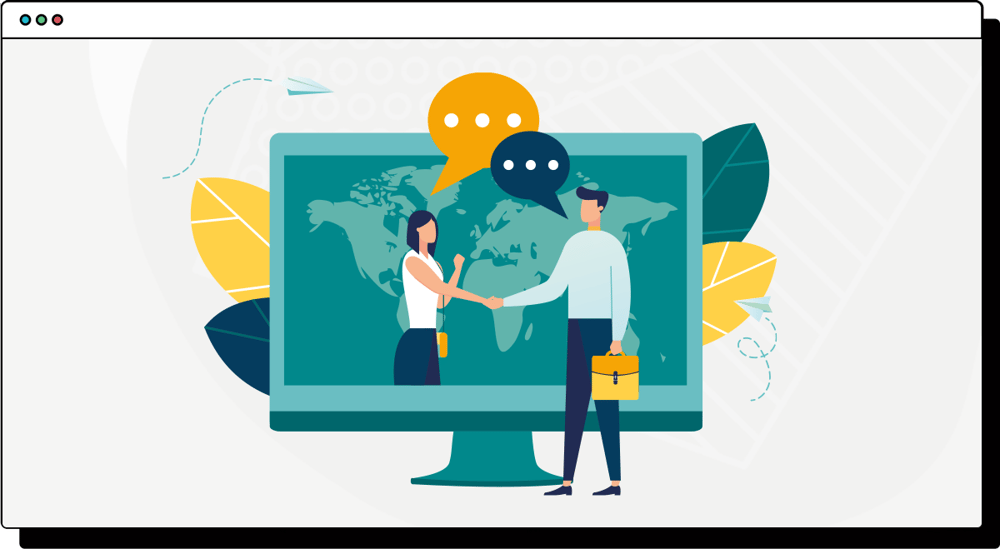 Enhancing Sales Operations
When it comes to driving revenue and growing your business, having efficient and effective sales operations is paramount and one of the key benefits of partnering with an Elite HubSpot Partner is their ability to optimise your sales processes.
Through their deep understanding of HubSpot, they're able to assist businesses implement or, if needs be, customise their CRMs effectively. They can guide you in setting up a seamless CRM integration, enabling your sales team to have a unified view of customer interactions, history, and deal progress. Well-implemented CRMs eliminate silos, streamline data management, and empower teams to make informed decisions.
Additionally, an Elite HubSpot Partner can help you leverage HubSpot's sales automation features to streamline and accelerate your sales cycle. By implementing lead nurturing campaigns, automated follow-ups, and personalised email sequences, you can consistently engage prospects at every stage of the buyer's journey, increasing the chances of converting leads into advocates.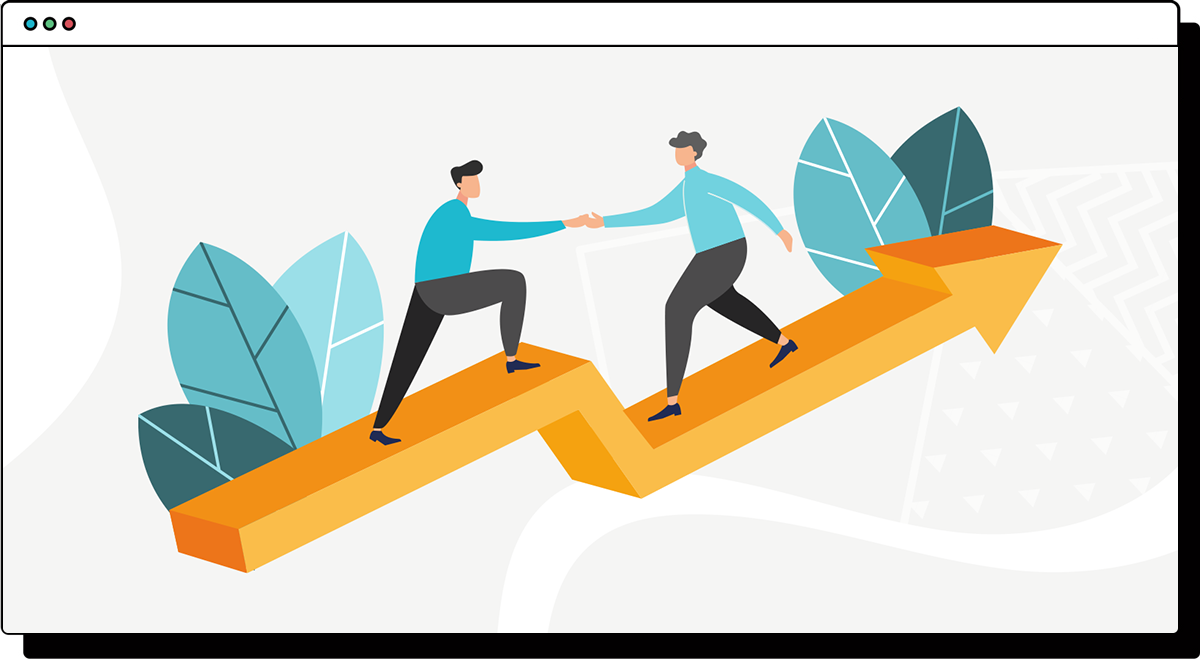 Elevating Customer Service and Support
With the pressure to acquire and convert leads that businesses face, exceptional customer service and support is an area that's often overlooked but it is, however, an area that's vital for fostering long-term relationships and driving customer loyalty. An Elite HubSpot Partner can elevate your business to new heights by leveraging HubSpot's Service Hub.
Partnering with an Elite HubSpot Partner gives you access to a wealth of expertise in implementing and optimising HubSpot's Service Hub functionalities. An Elite Partner can help you set up a robust ticketing system that centralises all customer inquiries, ensuring prompt response times, and enabling efficient ticket management. This streamlined process will improve your customer satisfaction by providing timely and personalised support.
An Elite HubSpot Partner can also guide you in creating a comprehensive self-service knowledge base using HubSpot's Service Hub. This knowledge base acts as a valuable resource for customers, providing them with instant access to helpful articles, FAQs, tutorials, and troubleshooting guides. By empowering your customers to find answers and solutions independently, you reduce the strain on your support team and enhance overall customer satisfaction.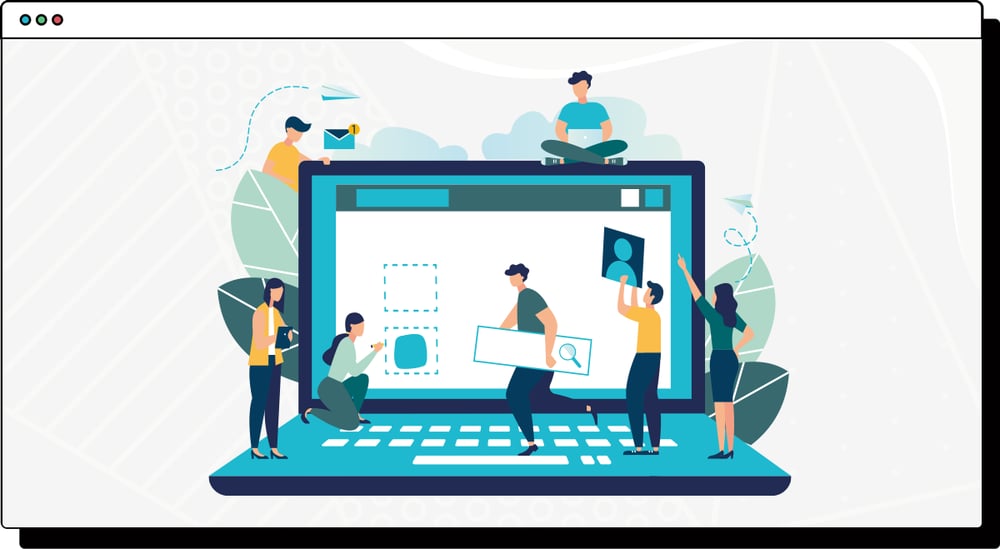 Empowering Website Design and Development
Your website is often the first point of contact for potential customers, making it crucial to have an impressive online presence. With the expertise of an Elite HubSpot Partner, you can empower your website design and development, delivering an exceptional user experience and driving business growth.
An Elite HubSpot Partner brings specialised knowledge in web design and development. They can help you create a visually appealing and user-friendly website that aligns with your brand and business goals.
One of the key benefits of working with an Elite HubSpot Partner is responsive web design. They can ensure that your website is optimised for various devices, including desktops, tablets, and mobile phones. This elevates user experience, enhances user engagement and encourages visitors to explore your content and offerings.
An Elite HubSpot Partner can assist you in integrating marketing tools and features into your website. They can leverage HubSpot's CMS Hub to seamlessly integrate lead capture forms, call-to-action buttons, and personalised content. By strategically placing these elements throughout your website, you can capture valuable leads and nurture them throughout the buyer journey.
Another area where an Elite HubSpot Partner can empower your website is search engine optimisation (SEO). They can optimise your website's structure, metadata, and content to improve its visibility in search engine results.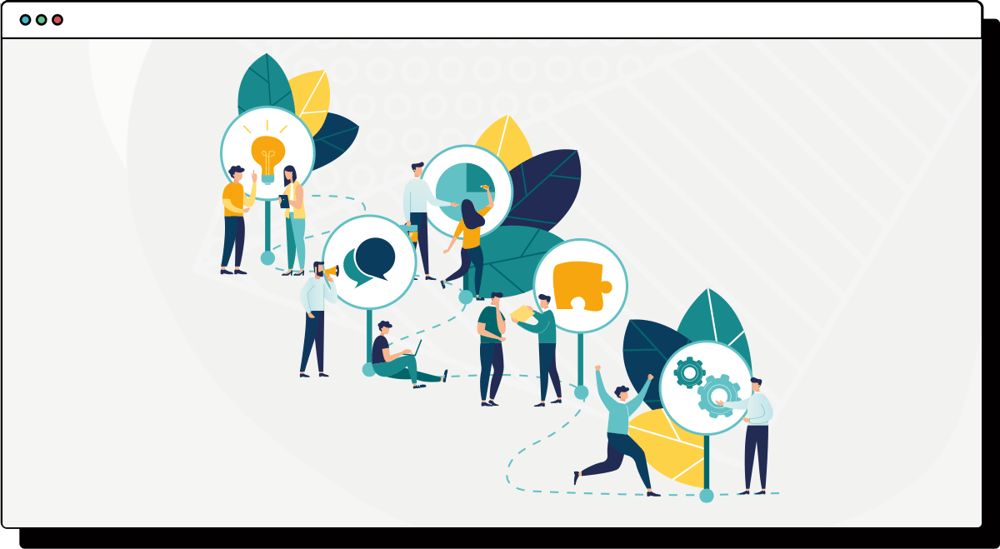 Streamlining Workflow Automation
Efficiency and automation are key components of a successful business. An Elite HubSpot Partner can play a pivotal role in streamlining your workflow automation, helping you leverage HubSpot's automation features to save time, improve productivity, and drive better results.
They have the resources to work closely with your team to understand your business processes and identify areas where automation can make a significant impact. By mapping out your workflows and leveraging HubSpot's automation tools, they can streamline repetitive tasks, eliminate manual work, and ensure consistency in your processes.
Workflow automation extends beyond marketing to other areas of your business as well. An Elite HubSpot Partner can help you automate internal processes, such as lead assignment, task management, and data syncing.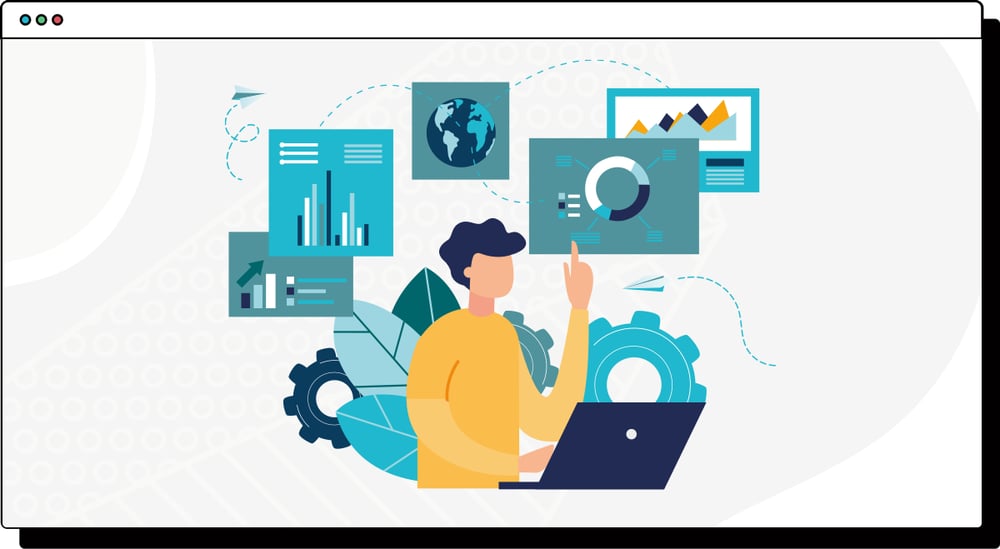 Harnessing Analytics and Reporting
Data-driven decision-making is essential for businesses looking to optimise their processes and drive continuous improvement. An Elite HubSpot Partner can empower you to harness the full potential of HubSpot's analytics and reporting tools, providing valuable insights to inform your marketing efforts and achieve better results.
One of the key benefits of partnering with an Elite HubSpot Partner is their expertise in setting up and customising analytics dashboards within HubSpot. They can help identify the most relevant metrics and key performance indicators (KPIs) that align with your business objectives. By creating customised dashboards, you can gain a real-time overview of important metrics, such as website traffic, lead generation, conversion rates, and campaign performance.
Furthermore, an Elite HubSpot Partner can assist you in integrating HubSpot with other analytics tools and platforms. They can help you set up data integrations, ensuring that your HubSpot data is synchronised with your CRM system, data warehouses, or other analytics platforms. This integration enables a holistic view of your data, allowing you to perform deeper analysis and gain actionable insights across multiple systems. Which leads us nicely onto...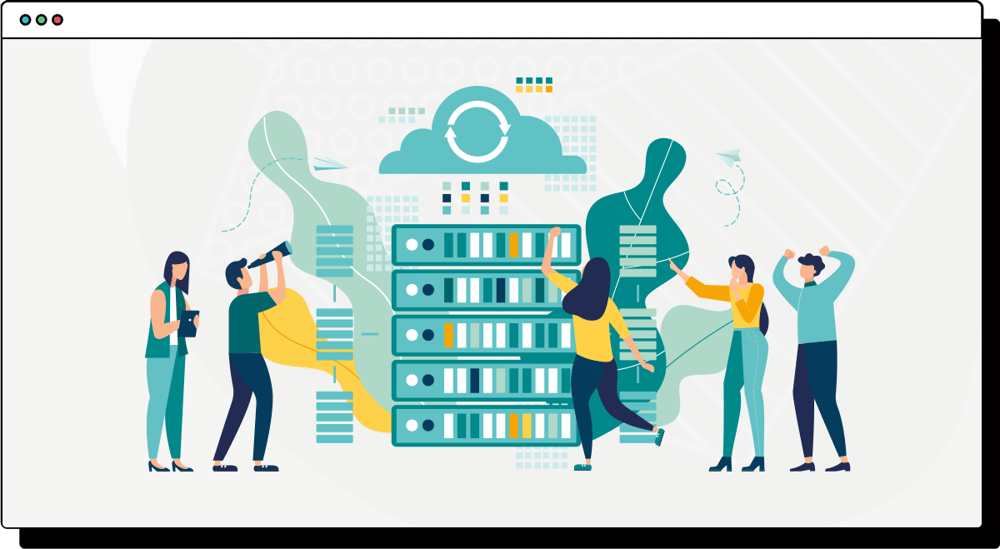 Integration and Data Management
Effective integration and management of data across systems is crucial for maintaining data accuracy, enabling seamless workflows, and obtaining a complete view of your business operations. An Elite HubSpot Partner can provide expertise in integrating HubSpot with other tools and platforms, ensuring the smooth flow of data and facilitating efficient data management without ever needing to leave the platform.
Partnering with an Elite HubSpot Partner allows you to leverage their knowledge and experience in integrating HubSpot with various systems, such as CRM platforms, e-commerce platforms, or ERP Systems. They can perform the integrations or guide you through the process, ensuring that data is synchronised accurately and in real-time between different systems. Integrations eliminate data silos, enhance collaboration, and provide a unified view of all your data.
Data migration is a critical aspect that separates elite partners from the rest. If you're transitioning from another CRM or marketing automation platform to HubSpot, they can help you migrate your data seamlessly. They have the expertise to map and transfer data, ensuring that your historical data is preserved, and there is minimal disruption to your operations during the migration process.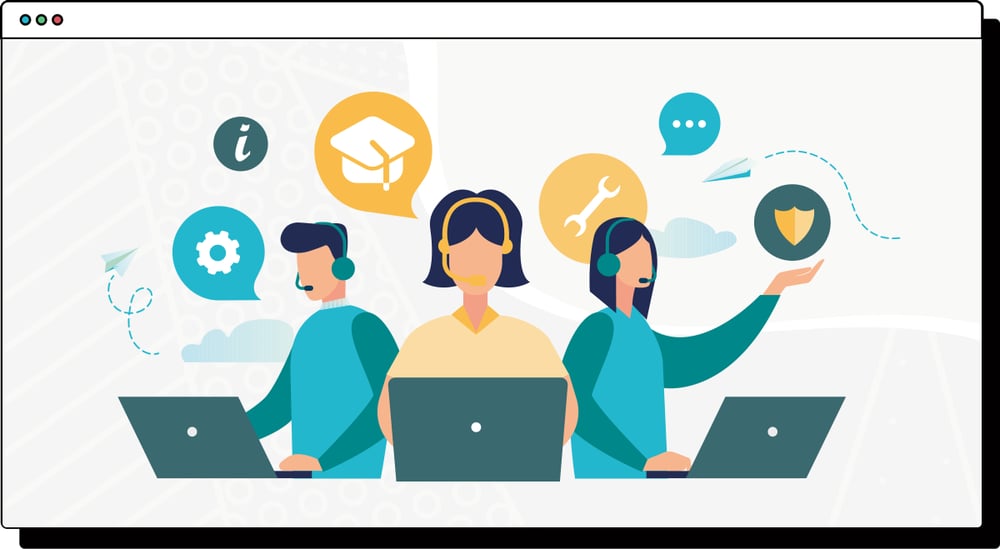 HubSpot Training and Support
To maximise the benefits of HubSpot and effectively use its wealth of features, ongoing HubSpot training and support are crucial. This is where an Elite HubSpot Partner can play a vital role in providing the necessary guidance and assistance to ensure your team is empowered to make the most out of the platform.
An Elite HubSpot Partner will usually offer specialised training programs tailored to your business needs. They can conduct workshops, webinars, or one-on-one coaching sessions to educate your team on various aspects of HubSpot. Whether it's understanding the fundamentals, mastering specific tools, or implementing advanced strategies, an Elite HubSpot Partner can provide the training to build expertise within your team.
Beyond training, Elite HubSpot Partners have the resources to address any questions or challenges that may arise. They serve as a dedicated resource for your team, providing timely assistance and troubleshooting. Whether you need help with technical issues, campaign optimisation, or advice on strategy, an Elite Partner is there to support you throughout your journey with HubSpot.
Furthermore, Elite HubSpot Partners stay updated with the latest features and updates from HubSpot. They can proactively inform you about new functionalities, product updates, and best practices that can further enhance your HubSpot usage. This ensures that your team remains at the forefront of innovation and can take advantage of new opportunities as they arise.
Conclusion
Partnering with an Elite HubSpot Partner can be a game-changer for your business. Beyond marketing, their expertise extends to various areas that are essential for driving growth and success. Throughout this blog post, we've explored the diverse ways an Elite HubSpot Partner can transform your business and by leveraging their capabilities, you can unlock new levels of efficiency, productivity, and results.
It is important to remember that choosing the right Elite HubSpot Partner is crucial. Look for a partner with a proven track record, relevant industry experience, and a deep understanding of HubSpot's capabilities. Once you've collected your shortlist of Elite Partners, get a feel for what each of their USPs and specialities are, and where this aligns with your business goals. Lastly, take the time to evaluate their customer reviews and case studies before booking a discovery call with a few of your choice.


Read next post:
Mastering Operational Efficiency: Features and Benefits of HubSpot's Operations Hub